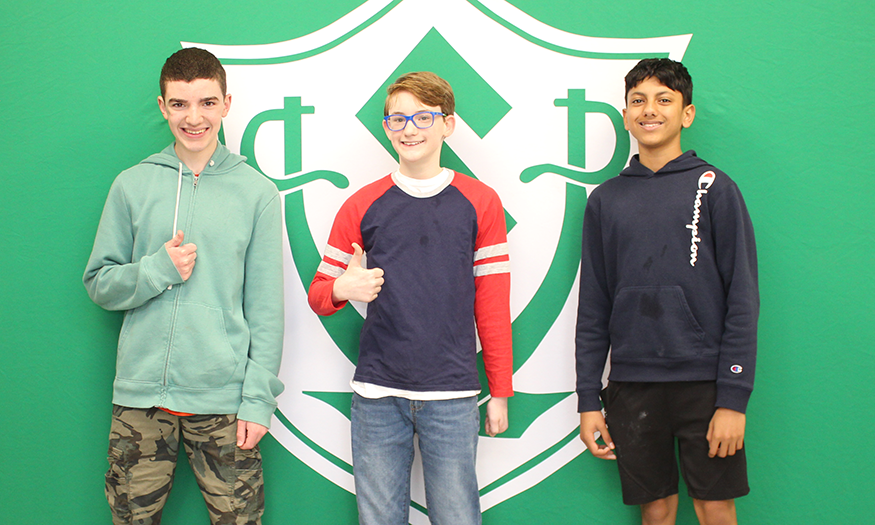 Schalmont Middle School held a Sabre Citizen 3rd Quarter Awards Breakfast Friday to recognize students who have a good attitude, are enthusiastic and put forth a good effort.
Faculty and staff nominate students for the awards each quarter and students enjoy a special breakfast during first period where they can spend time with friends.
Congratulations Mandee Banks, Riley Benkoski, Aubrielle Blanchette, Marisa Blanchette, Lucas Bolle, Giada Borst, Allison Boss, Lillian Burnham, Andrew Burroughs, Selena Cassano, Kenny Dagostino, Kennedy Decker, Nicholas DeLuke, Maddie Erschen, Giuliano Ferluge, Maci Frye, Aidan Galvin, Mia Gillberg, Ava Glen, Violet Herrera, Timothy Higgins, Mariana Hindes, Dan Hladik, Bradley Huneau, Elyssia Ibarra, Jordan Iyer, Aryan Kumar, Desmond Lawrence, Lincoln Lonardelli, Cheyanne Luther, Cheyanne Mancini, James Manzer, Evan McClimans, Regan Mickle, Cooper Montrym, Howard Nielson, Lilly O'Brien, Grace Olsen, Ashton Pedinotti, Alex Pollard, Lucy Reece, Emma Sacco, Frankie Salluzzo, Peyton Schrom, Charles Schumaker, Lucas Sellnow, Jacob Shapiro, Lucas Singer, Jasleen Singh, Haleigh Skinner, Cayley Smith, Alexandra Snyder, Mia Soehl, Aaron Sonnenfroh, Nikki Steele, Trevor Stevens, Amelia Sturgess, Jonathan Tanner, Libby Trestick, Santiago Vega, Sal Vennik, Yair Volquez, Aubree Welch, Alexander Wignot and Kellen Wood!