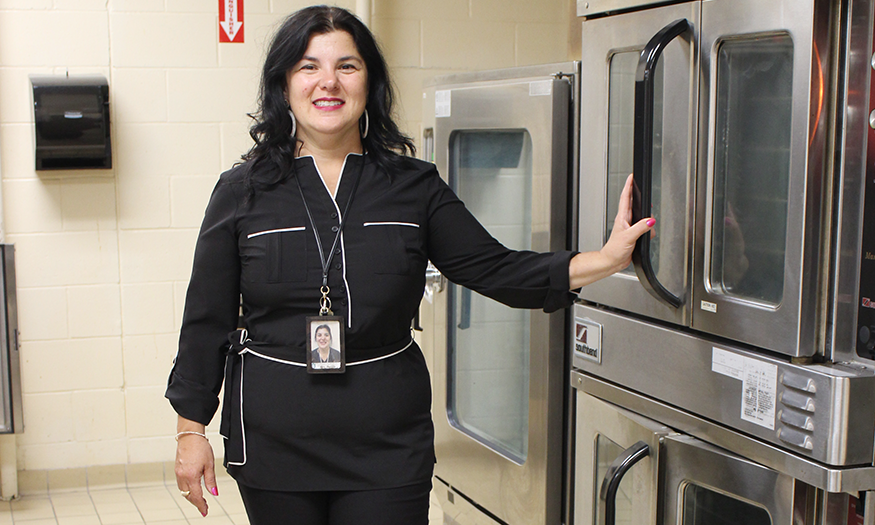 Maria Zarrillo, Food Services Director
mzarrillo@schalmont.net
518-355-1342 ext. 5069
---
September Lunch Menus
Breakfast
Payment Information
Online Payments
Families can put money into their child's cafeteria accounts through MySchoolBucks.com.
More information about MySchoolBucks can be found here.
Check or Cash Payments
Families who prefer to pay by check or cash can put money into their child's account by sending in a check or cash to the cafeteria. Checks should be made payable to the "Schalmont School Lunch Fund" and include the student's PIN or full name.
Meal Prices
Jefferson Elementary and Middle School
Breakfast – $1.75
Lunch – $2.75
High School
Breakfast – $2.75
Lunch – $3.50
Families Encouraged to Fill Out Free and Reduced Price Lunch Application
Schalmont encourages families who may be eligible for the Free and Reduced Price School Meals Program to please fill out an application. Additional information about the policy is available here. If you have any questions, please contact Mrs. Zarrillo.
Summer Meal Programs
Please visit the Food Pantries for the Capital District for information about local food pantries, grab-and-go meal sites, and other food resources or call the organization at 518-458-1167 for assistance.
Snack Program
Celebrating your child's birthdays at school can be fun for them and stress-free for you. Leave the delivery up to us! All items are individually wrapped.
Fresh Baked Pretzel Platter – $15
Rice Krispie Treat Platter – $15
Fresh Baked Cookies – $5.00 a dozen
Ice Cream – $15 (Flavors include: Cotton Candy, Birthday Cake Cone, Fudge Bars, Cookies n' Cream Cone, Ice Cream Sandwich, Strawberry Éclair, Chocolate Éclair, Sherbet Cup)
To order, please contact the food service director within at least 48 hours notice; payments can be made through MySchoolBucks.