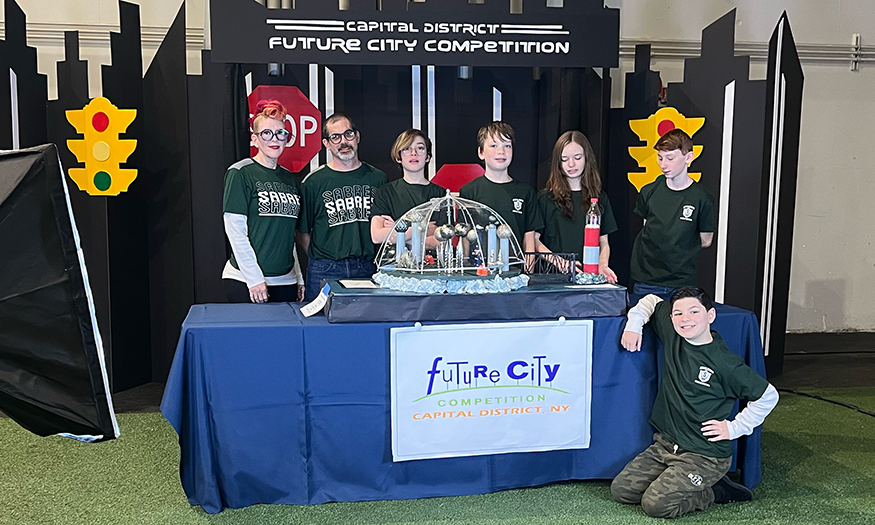 Congratulations to Schalmont Middle School's Future City Team who earned three trophies this past weekend at the Regional Future City Competition in Albany!
Students won Best Design and Construction of a Bridge, Best Green Architecture, and Best Use of Innovation in Transportation.
Future City is a competition that challenges students to use their creative and innovative imaginations to design a city of the future. Students use science, technology, engineering and art to create their city and write an explanation of their city's design. Students also use presentation skills as a team of three presents at the competition and answers questions from judges.