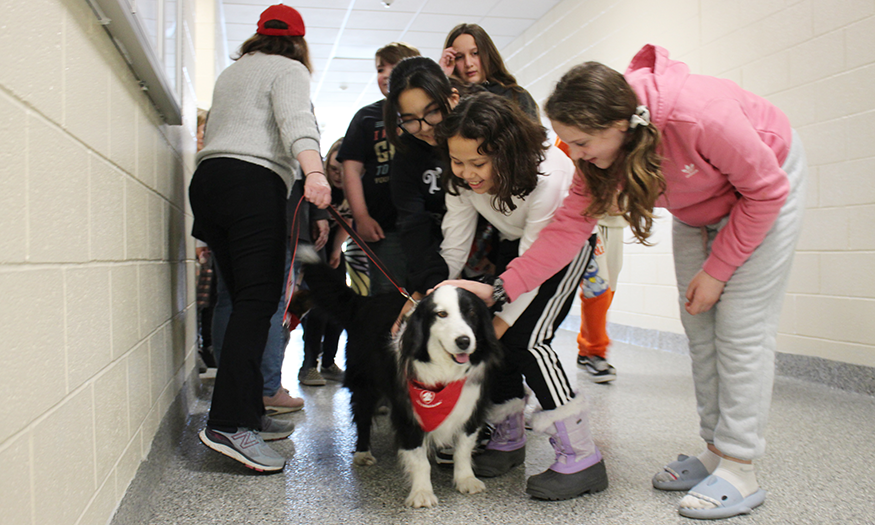 Schalmont Middle School students enjoyed a visit from therapy dogs Friday who brought plenty of smiles during school lunch periods.
Volunteers from Therapy Dog International spoke to students about therapy dogs and provided opportunities for students to meet the friendly and patient animals in small group settings. Both students and dogs enjoyed the day, despite some confusion about tennis balls on classroom chair legs.
Thank you to our Therapy Dog International friends who have also visited Schalmont High School several times this year! We can't wait to see you again this school year!