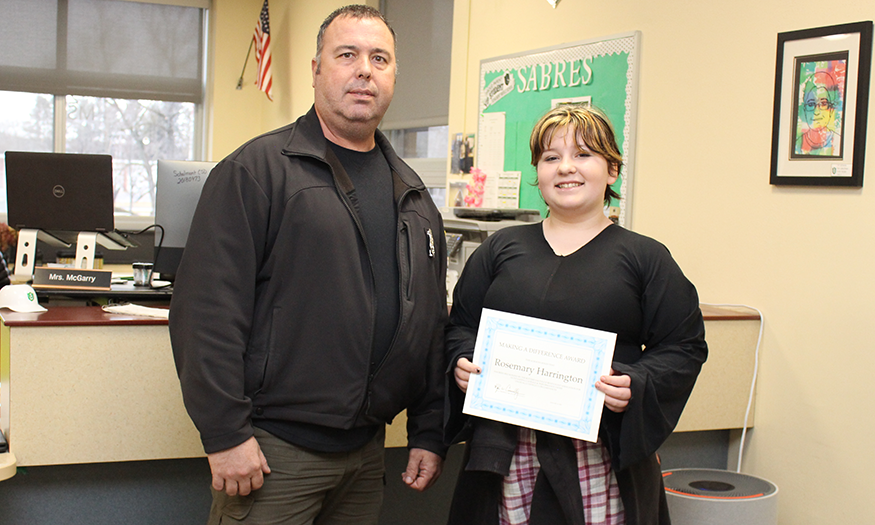 Schalmont could not be prouder of 8th grader Rosemary Harrington who was recognized Thursday for her incredibly quick response to helping a classmate during a recent medical event in school.
Rosemary was given a Making a Difference Award from the Rotterdam Police Department Police Benevolent Association after she immediately sought help for a classmate who needed medical assistance.
"I thought it was just exceptional how calm and collected you were," School Resource Officer Kyle Canavally told Rosemary. "On behalf of the Rotterdam Police Department PBA, I want to present you with this certificate."
"I am incredibly proud of you. You did everything we ask of our students as Sabre Citizens," added Principal Mr. Ziomek.
Awesome job, Rosemary!