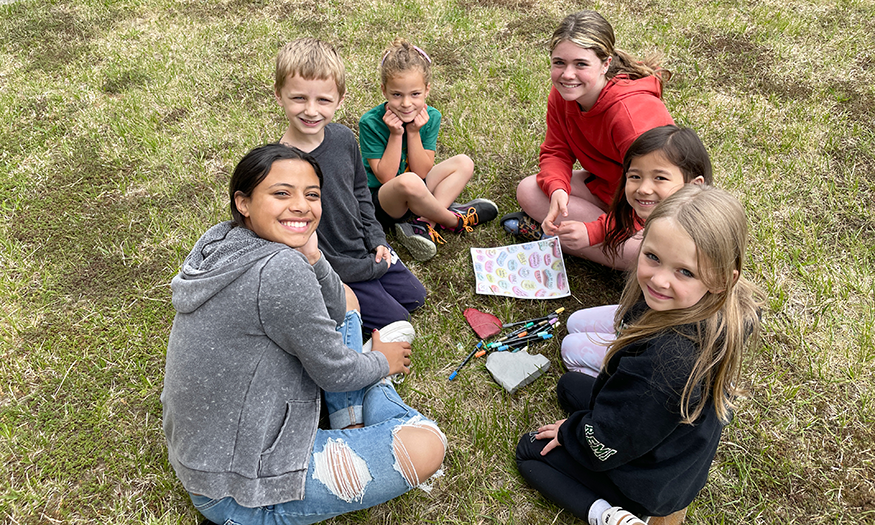 The Sabre Nation Club welcomed a couple of Jefferson Elementary classes to Schalmont Middle School recently where students created Kindness Rocks and enjoyed a snack together.
There were some great conversations, too, as Mrs. LeRoy's kindergartners and Ms. Pink's 1st graders shared what they were looking forward to at the Middle School and older students reassured them about how much fun they will have.
"The benefits from today can not truly be measured. Watching the Middle School leaders work with the younger students was so wonderful. Their calm and friendly approach on how to guide them in the activity but also make small talk getting to know each other was so natural. Our younger students responded so well and smiles were happening all around. Thank you to Mrs. Romano for helping coordinate this experience! Looking forward to more collaborations next year!" said Ms. Pink.