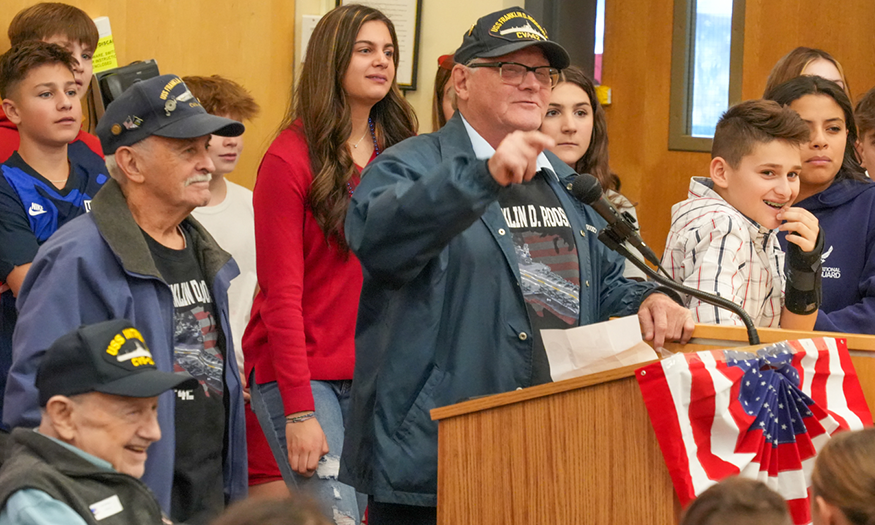 Schalmont welcomed our community's veterans today to thank them for their service at the annual Middle School Veterans Day Celebration! 🇺🇲
Students talked with veterans during a special breakfast, applauded them as they walked the school hallways, asked questions about their service, and listened to their stories about the kinship they formed in the military.
"So as you go about your lives and think about the power of selfless service and how you can make a difference in your own unique way, let's show appreciation for veterans by living life filled with kindness, empathy and commitment to making the world a better place," Mayra Winnie, with the U.S. Air Force, told students.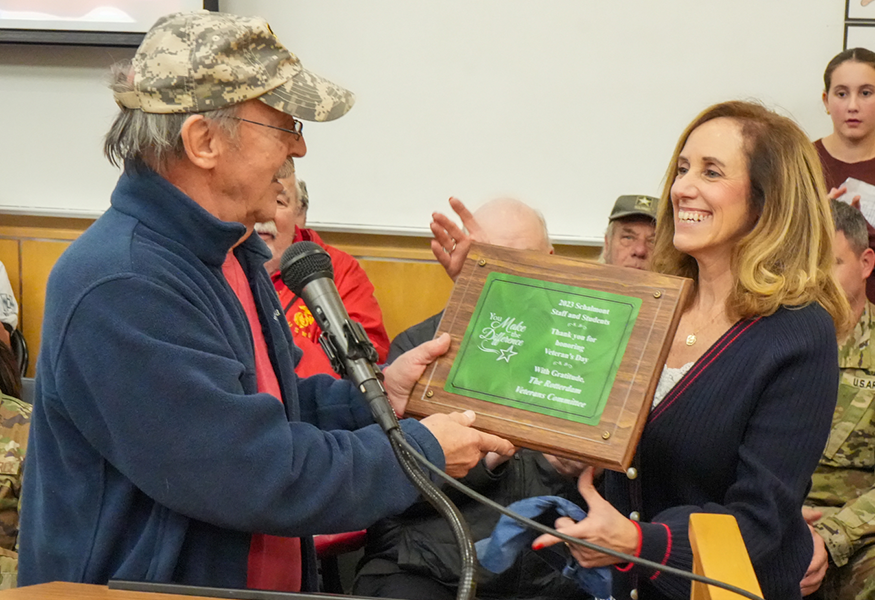 Veterans repeatedly thanked students and staff for organizing such a wonderful event, including a surprise for Teaching Assistant Laurie Macken who was honored with a plaque from the Rotterdam Veterans Committee for all her work to make the annual event happen.
Thank you to all our veterans for your service! #schalmontpride