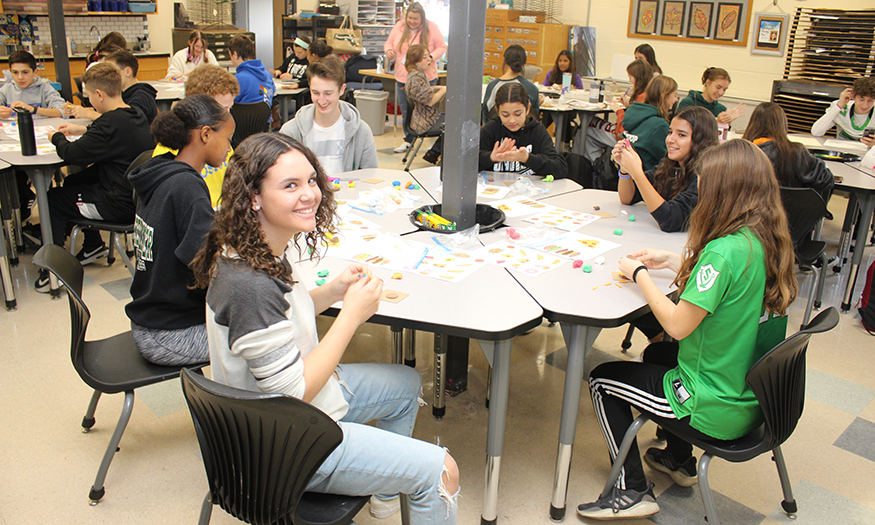 Last week, 8th grade art students visited the High School Sculpture class to see what art opportunities they will have in the future.
Students learned about the High School's two Sculpture classes, which allow students to explore three-dimensional art forms in a variety of media such as clay, plaster and wood. Students also enjoyed an art activity during their visit as they were challenged to make mini-food items.
Art Teacher Mrs. Mulkerrin noted that all 8th grade art students will get a chance to visit a High School art class this year to help students learn about their opportunities.