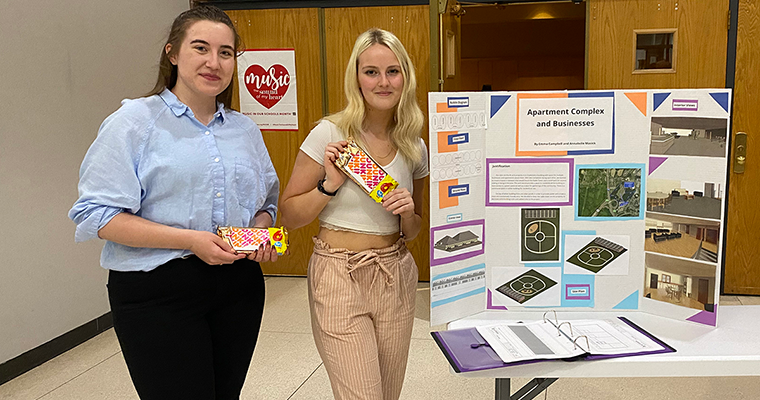 Congratulations to Schalmont High School students Emma Campbell and Annabelle Masick who won a competition for their Civil Engineering and Architecture class!
For their final design project, students in Ms. Stearns' class worked in pairs to propose developments for the former WGY tower area such as apartment buildings, sports complexes, gun ranges and resorts. A group of local architects, engineers and community members judged the projects.
Congratulations also to Ashley Boyd and Molly Montgomery, Patrick Delaney and Malachi Lewis, and Jaleel Khan and Holden MacEntee who received honorable mentions!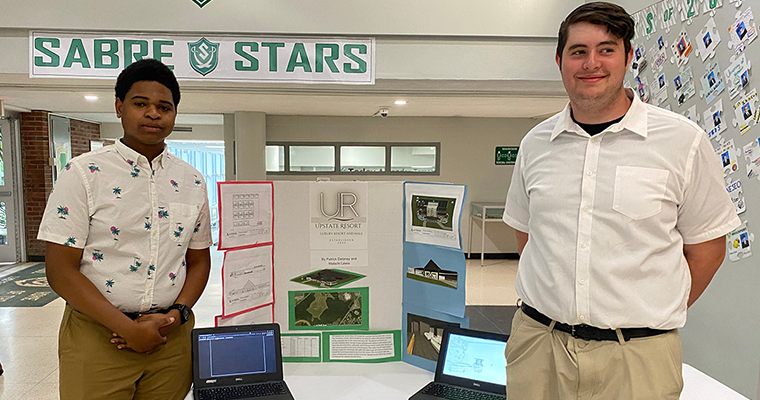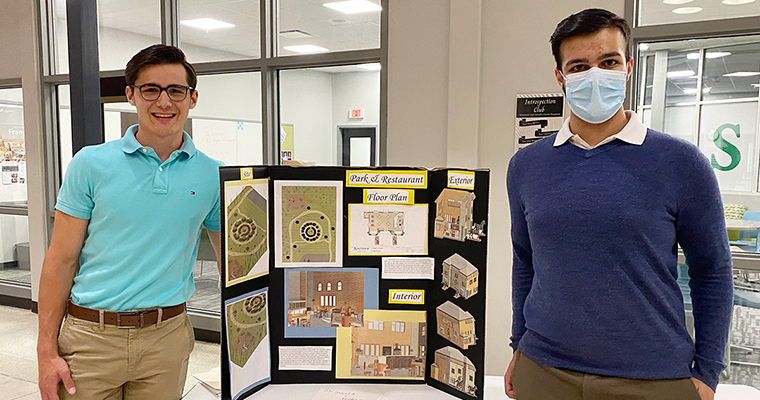 Thank you to the following judges for volunteering your time!
Joe Aupperle and Trey Graham, Architects from C2 Design group
Mary Barrie, Stormwater Manager from Town of Rotterdam
Christianna Bennett, Professor in the School of Architecture RPI
Jimmy Burns, Manager and Material Engineer from Knolls Atomic Laboratory
Peter Comenzo, Senior Manager for Town of Rotterdam
Dr. James Hedrick, Professor of Engineering at Union College
Chris Longo, Civil Engineer from Empire Engineering
Mickey Mahar, Retired Building Inspector from Town of Rotterdam
Walt Silva, Manager and Engineer at Naval Nuclear Laboratory
Rachel Stagnitti, Engineer for GE