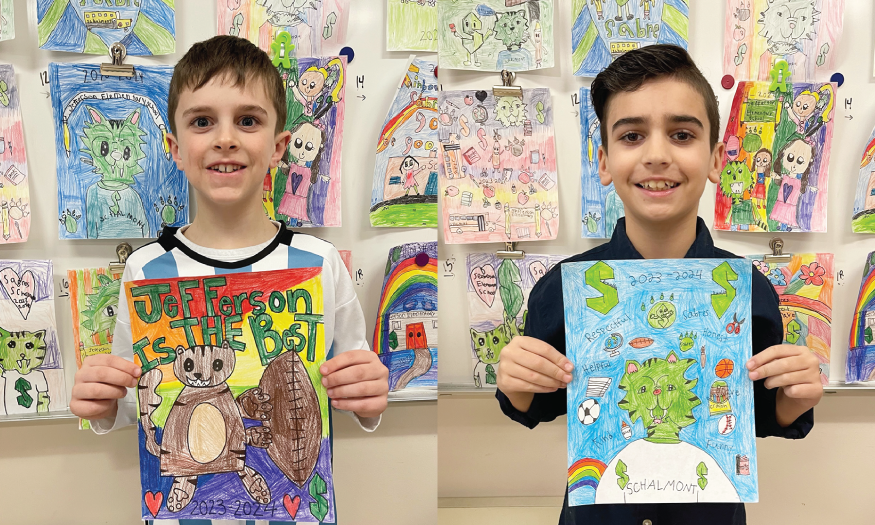 Congratulations to Jefferson Elementary 3rd graders David Kane and Cristiano Rossi who had their artwork selected for next year's student agenda notebooks!
Third graders participated in a competition to have their artwork selected for the front and back covers of the agenda notebooks that students use for homework and planning.
Congratulations, David and Cristiano!