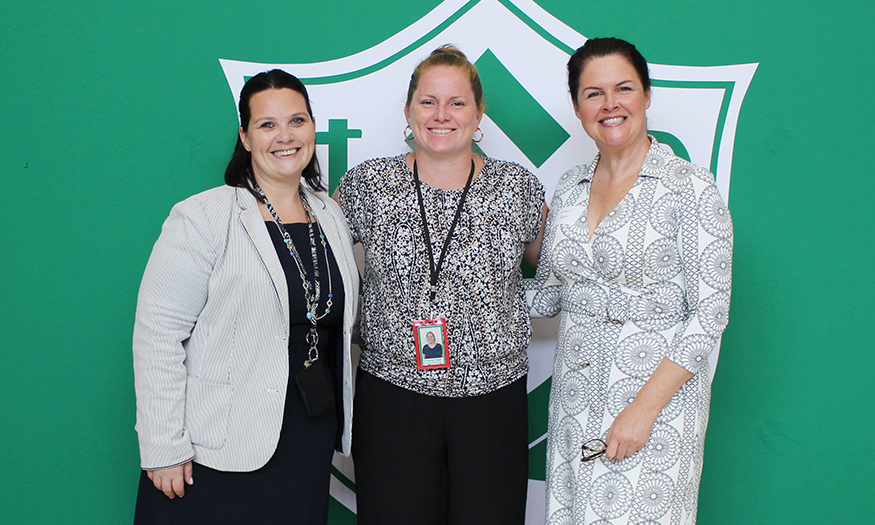 Schalmont is pleased to welcome three new members to our administrative team who were appointed at last night's Board of Education meeting.
Aileen Ryan (pictured right) will serve as Assistant Principal at Jefferson Elementary School, succeeding Rebecca Grabicki who is now Schalmont's Director of Academic and Instructional Support Services.
Ms. Ryan worked the past five years at Catholic Central High School where she worked closely with students and family as head of the Counseling Department. Ms. Ryan also assisted the principal with administrative duties and served as the Director of the Tutoring Center and Special Education Coordinator.
Julie Umar (pictured left) will serve as the new Assistant Principal at Schalmont Middle School, succeeding Melissa Judge who is now an Associate Principal at Colonie Central High School.
Ms. Umar previously served as Assistant Director of Special Education for the Ballston Spa CSD where she supported students and families. Prior to that, Ms. Umar served as Director of Special Education for the Whitehall CSD and worked for years as a Special Education Teacher at the Greater Johnstown School District, the Center for Disability Services and Wildwood Programs.
Kathleen Russell (pictured center) will serve as Director of Physical Education, Health and Athletics, succeeding interim director David Ksanznak who will help with the transition.
Ms. Russell has worked the past 20 years at East Greenbush CSD, serving as a High School then Middle School Physical Education Teacher. Ms. Russell also served as the General Education Summer School Principal for K-8 at East Greenbush CSD and has coached girls basketball at Bethlehem CSD and Hudson Valley Community College.
"We could not be more excited to welcome these three outstanding educators to Schalmont," said Superintendent Dr. Thomas Reardon. "Their experience and incredible enthusiasm for serving students and families make them a great fit for our school community."