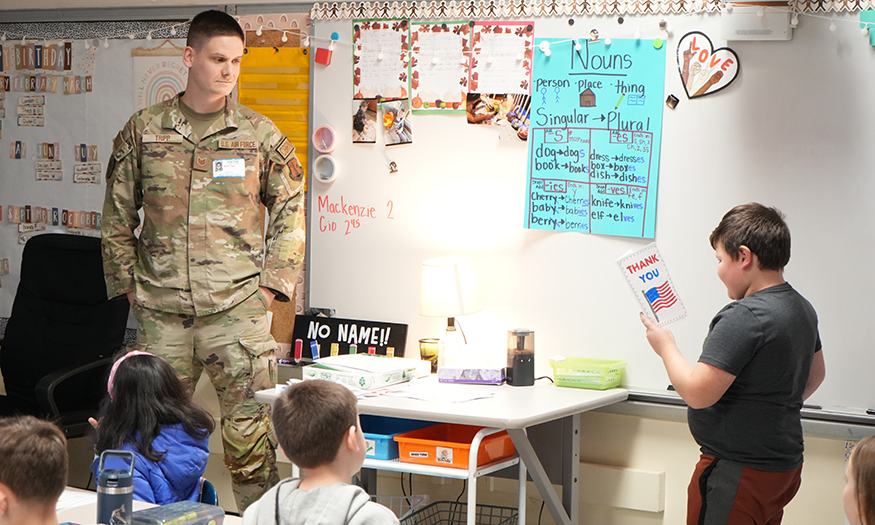 Ms. Fitzpatrick's 2nd grade class celebrated Veterans Day last week with a classroom visit from U.S. Air Force Airman Brian Tripp!
Students asked plenty of great questions about his service and then enjoyed an activity together decorating flags.
Thank you Airman Tripp for spending time with our students and for your service!