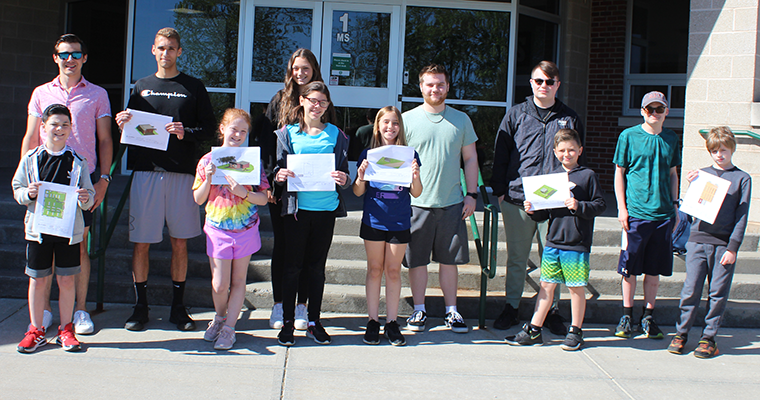 Schalmont High School students in Civil Engineering teamed up with Ms. Scotti's 5th grade class recently to design small businesses.
Fifth graders came up with business ideas such as a bookstore, a pet store, an aquarium and a pizza shop, which High School students then brought to life using their computer design skills.
"Students in Ms. Scotti's class had the opportunity to provide input on the designs, see different types of views and were given final design drawings," explained Teacher Ms. Stearns.