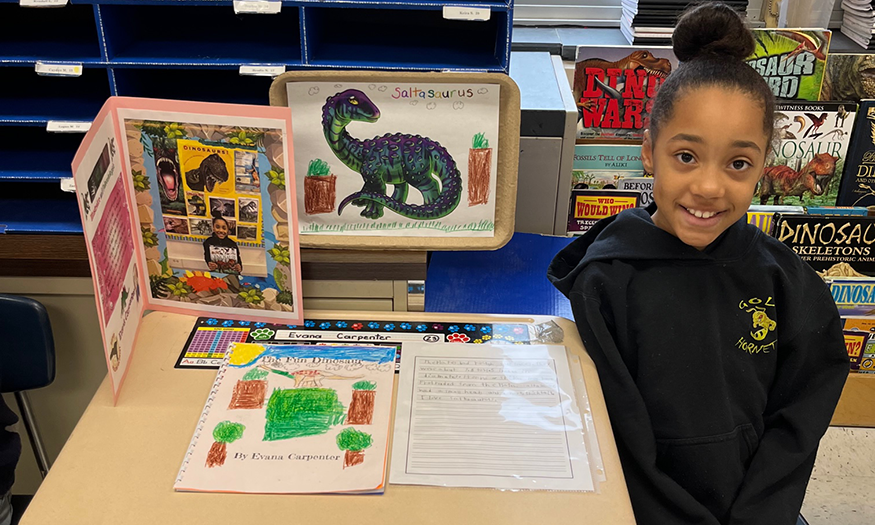 Mrs. Knapik's 2nd grade class held their annual Dinosaur Museum last week, an activity that incorporates science, non-fiction writing, creative writing, computer skills, public speaking and art.
Each student had their own dinosaur that they researched on computers in order to write a research report. Students then wrote a creative story using their dinosaur as the main character.
"We also made an imprint fossil using plaster of paris and water which went perfectly with our 'changes' unit, which explores solids, liquids, and gases," explained Mrs. Knapik. "Students each chose their own materials to showcase their dinosaur through art."
Students finished their hard work by presenting their museum to all the first grade classes along with families, faculty and staff. Great job!