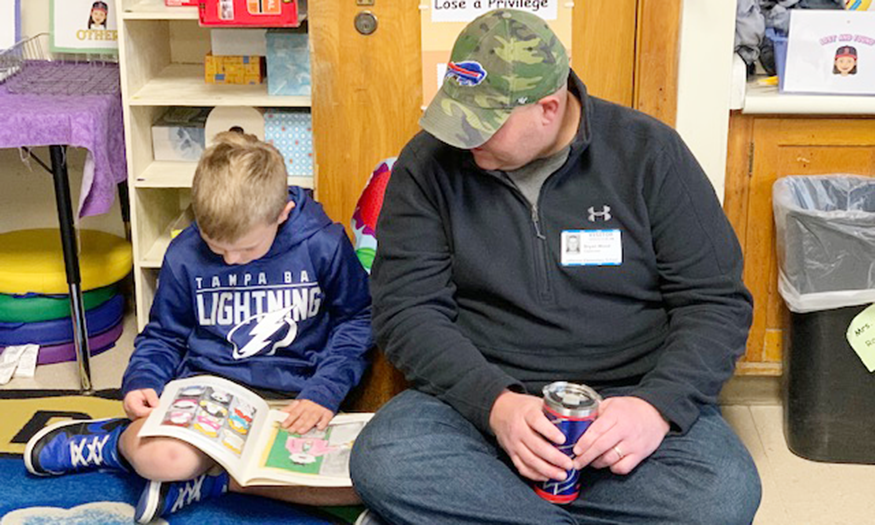 For the first time in more than two years, Ms. Schiavo was able to bring back "Coffee Break" for her 3rd grade class where families visit to read with students.
"Parent involvement is very important to me on many different levels," explained Ms. Schiavo. "This monthly event allows those working moms, dads and/or grandparents to come into school and be a part of our classroom families for a short period of time where the importance of reading is emphasized."
Thank you to our families who were able to join our students for a special morning!