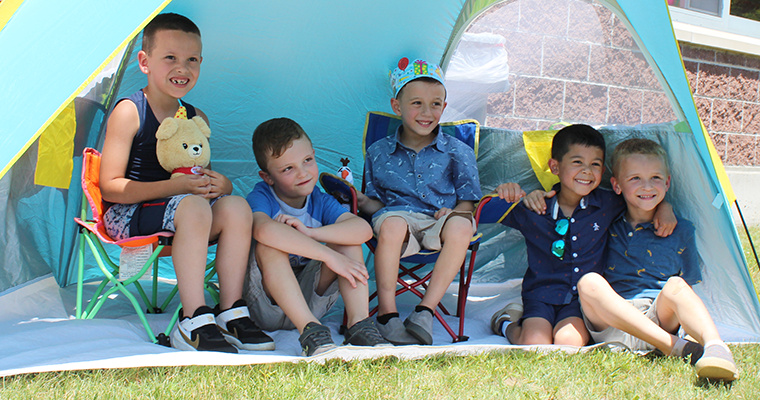 Students and families enjoyed a great afternoon together this week as Ms. Miller held her yearly closing of Camp Learned-A-Lot, a fun way to end the year for her kindergarten class.
Each student received an animal award based on their personality, such as a parrot for being bright and bold and a panda for having a gentle spirit. Families then enjoyed time together taking photographs and thanking Ms. Miller.
"I know why they are so wonderful," Ms. Miller said about her students. "It's because you've done everything we've asked and we all worked together."
Great job and thank you to our families for coming!