The Schalmont Board of Education is made up of seven non-paid district residents elected to serve overlapping terms of three years each.
As your representatives, the Board exercises the community's rights to citizen control over public education. Every Board of Education in the State of New York has legal and financial control over local school matters, subject only to limitations imposed by the United States Constitution, federal law, state law, regulations of the Commissioner of Education and, of course, the will of local residents as expressed in local elections.
Board Members
Angelo Santabarbara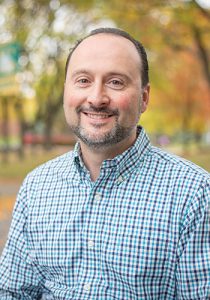 President
Term: July 1, 2021 to June 30, 2024
asantabarbara@schalmont.net
Angelo D. Santabarbara is serving his second term on the Schalmont Board of Education. Mr. Santabarbara – not to be confused with the NYS Assemblyman – is a firm believer in enriching the Schalmont education to build better students within the constraints of budgets that our community can tolerate. Mr. Santabarbara and his wife, Melissa, are proud parents of four past and present Schalmont students (one currently in elementary school, another in high school, and two graduates). He has served as Board of Education Vice President and on multiple board committees since 2013 including the Policy Committee, Budget Advisory Committee, Technology Committee, Profile of a Graduate, and the Tech Cabinet. Mr. Santabarbara has been the Director of Networks and Systems at Siena College since 2012. He earned his MBA in Information Systems and Technology Management from the Rochester Institute of Technology in 1998 after receiving his bachelor's degree in Biotechnology from RIT in 1997.
Kate Kruk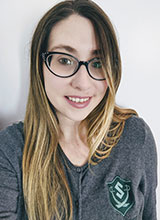 Vice President
Term: July 1, 2021, to June 30, 2023
kkruk@schalmont.net
Kate Kruk earned her bachelor's degree in English Education from The College of Saint Rose. She has spent many years as a successful event director and fundraising specialist in the local nonprofit industry. This experience has made her very aware of budget constraints and how to make every penny count. Currently, Ms. Kruk is the Director of Community Engagement for Livingston Energy Group. She is an active volunteer for the Makerspace program and is involved with the Friends of Schalmont Libraries and Friends of Music. She also coordinated the Jefferson Turn off the TV initiative for several years. She and her husband, David have children in the Schalmont classes of 2021 and 2022.  Ms. Kruk serves on the Policy and Profile of Graduate/Strategic Planning committees.  
Patricia Dowse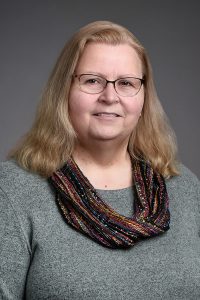 Term: July 1, 2022, to June 30, 2025
pdowse@schalmont.net
Pat Dowse is serving her second term on the Schalmont Board of Education. She is the VP of Business Development at New York Alliance for Inclusion and Innovation. She has children in the Schalmont School District and resides in Rotterdam, NY.
Miranda Eldridge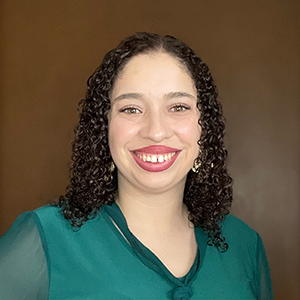 Term: July 1, 2022, to June 30, 2025
meldtridge@schalmont.net
Miranda Eldridge is serving her first term on the Board of Education. Miranda resides in Rotterdam with her fiancé and their son, a student at Jefferson Elementary. Miranda and her family have also had the enriching experience of hosting an exchange student from Germany who has been attending Schalmont High School this year. Miranda is an active member of the Jefferson Elementary PTO and attends Schalmont School Board meetings regularly as a community member.
Jean Hanson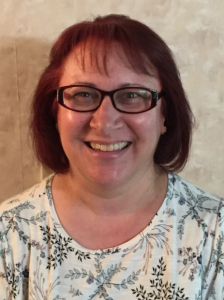 Term: July 1, 2022, to June 30, 2025
jhanson@schalmont.net
Jean Hanson is serving her third term on the Schalmont Board of Education. She is the Director of the Bureau of Business Intelligence for the New York State Office of the Medical Inspector General. She is a member of the district's Policy Committee and has previously served on the Facilities, District Safety, and Audit Committees. Ms. Hanson graduated from Schalmont High School. She attended Schenectady County Community College, where she majored in Culinary Arts and, later, Accounting. She and her husband, Steven, have two children who are Schalmont High School alumni.
David Lawrence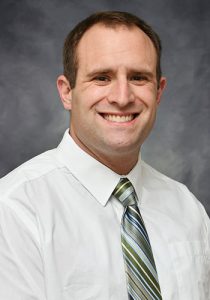 Term: July 1, 2021 – June 30, 2024
dlawrence@schalmont.net
David Lawrence is serving his first term on the Board of Education. He has a bachelor's degree in Secondary Social Studies Adolescent Education and History from SUNY Cortland and a master's degree in Curriculum Design and Instructional Technology from SUNY Albany. He has been teaching Global History and college level Economics for over 15 years. He and his wife, Melanie, have two boys at Jefferson Elementary. David is a Cub Scout Pack 54 Den Leader and also coaches Rotterdam Youth Soccer and RC Little League.
Kevin Thompson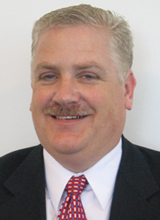 Term: July 1, 2020 – June 30, 2023
kthompson@schalmont.net
Kevin Thompson is serving his fourth term on the Schalmont Board of Education. He is the chief financial officer of Quandt's Foodservice Distributors, Inc. He also is licensed in New York State as a certified public accountant (CPA). Mr. Thompson has coached Rotterdam Little League for the past several years. He also volunteers his time as an instructor for business/accounting courses at SUNY Cobleskill's Community Outreach Program. Prior to serving on the school board, he served on the Schalmont Budget Advisory Committee for more than seven years. His professional memberships include the American Institute of Certified Public Accountants and the NYS Society of CPAs. Mr. Thompson received his bachelor's degree from the University at Albany. He and his wife, Carol, live on Becker Crossing in Schenectady. They have two children who both attend Schalmont schools.
Board Committee Representation
Capital District School Boards Association – To Be Determined
Audit Committee – To Be Determined
Policy Committee – To Be Determined
Facilities and Safety Committee – To Be Determined
Technology Committee – To Be Determined
Strategic Planning Committee – To Be Determined