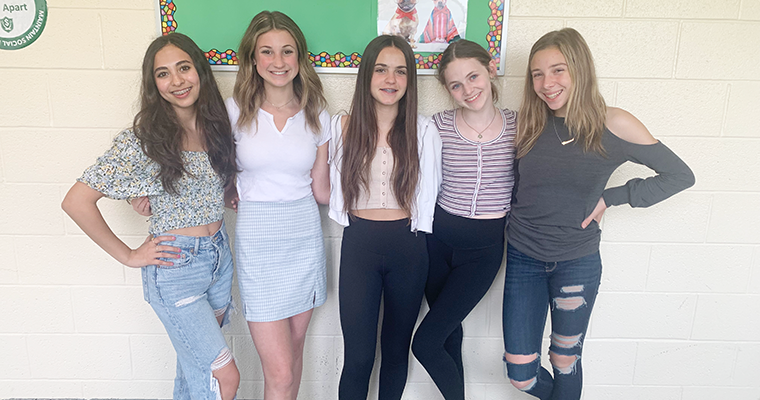 A group of 8th grade students worked together this year to create Schalmont Middle School's first podcast!
The podcast currently features two episodes that highlight student and club accomplishments. Students recorded the podcasts including using original songs from their Songwriters Workshop class.
"We wanted to do something creative this year that can reach all students," said Angelina Riccio.
"It was really fun to make and we are excited to hopefully inspire others to get involved," said Paiton Rider.