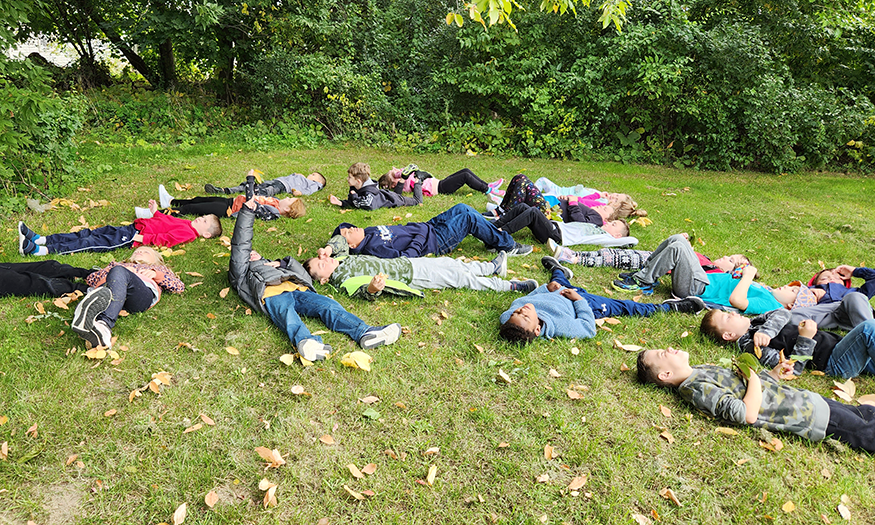 First graders in Mrs. Melchior's class enjoyed the fall weather recently as they practiced mindfulness in the outdoors.
Students were encouraged to lay on the ground and look at leaves and the changing colors.
Students also collected leaves to compare colors and shapes while exploring why leaves change color in the fall. Great job!