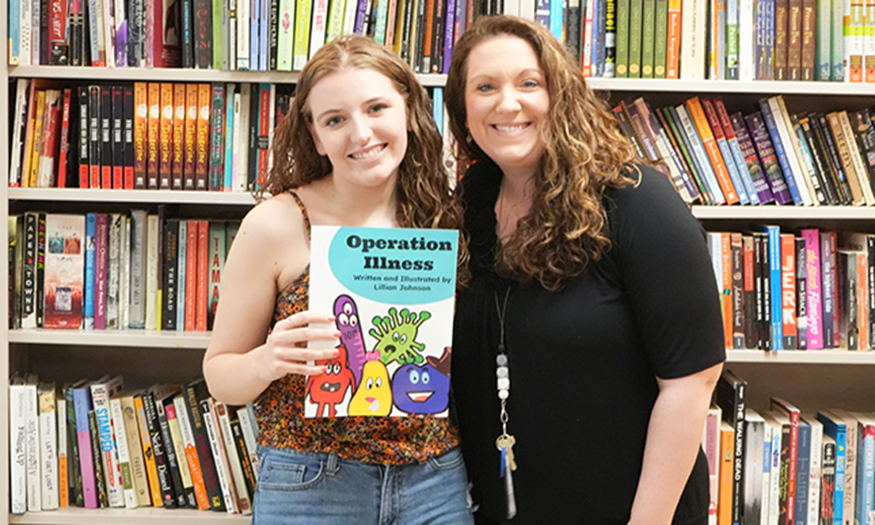 Congratulations to Schalmont junior Lillian Johnson who is now an independently published author!
Lillian authored and illustrated her original children's book "Operation Illness" in Mrs. Mattice's Creative Writing class this year for a class project. The book tells the story of Coughing Carl and a crew of germs trying to get students sick but the students fight back.
Lillian had "Operation Illness" published and recently shared her story with Jefferson Elementary students. The book was so captivating that one student asked if he could sit by himself and read it, which he did, twice. Lillian is also visiting local schools as a guest author. Her published book is available for purchase here.
Congratulations, Lillian!