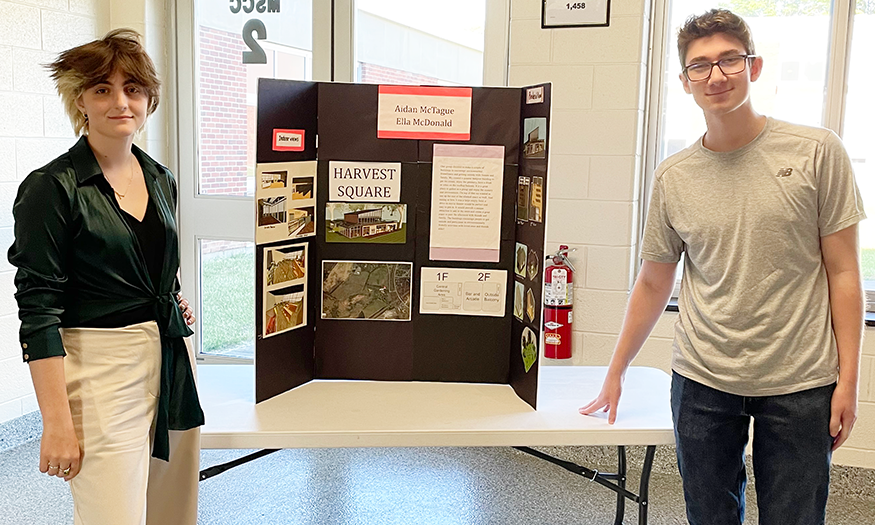 Schalmont High School's Civil Engineering Architecture class recently completed their final design project, which was judged by professionals from our community for a class competition.
Students worked in groups to design plans for a 30-acre parcel, proposing developments such as parks, a sports complex, a paintball facility, a skate park and family-centered community areas.
Congratulations to 1st place winners Ella McDonald and Aidan McTague for their design Harvest Square, 2nd place winners Dan Beyer and Kierra Schager for their design Phillips Park, and 3rd place winners David Cafarelli, Conrad McGarry and William Schaffer for their design Activity Acres!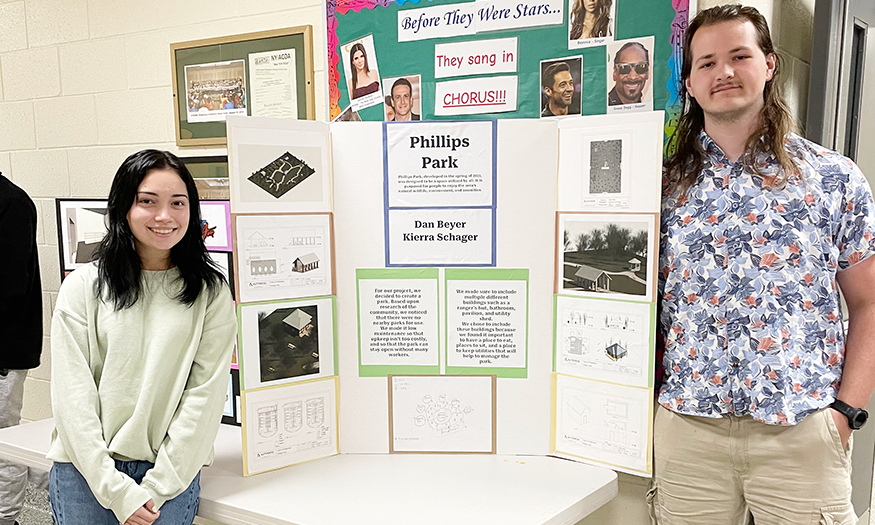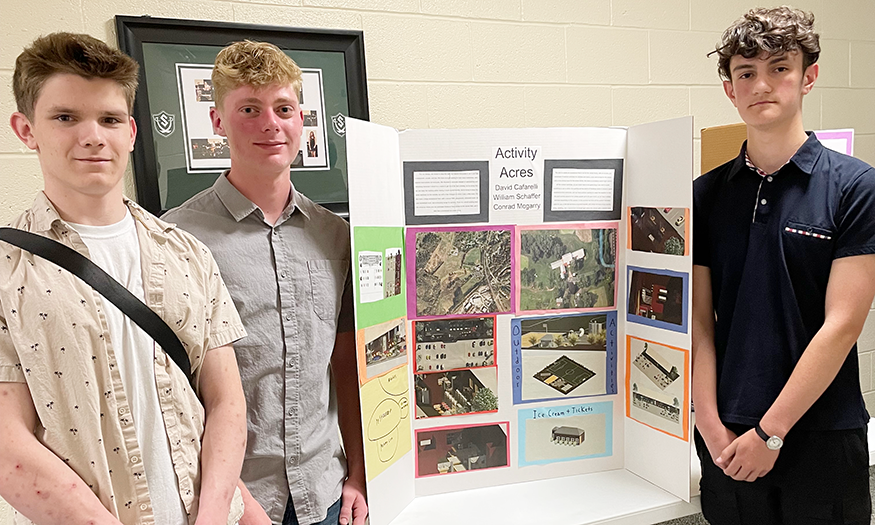 And thank you to the following judges for volunteering your time!
Page Bickham, Architect from Hyman Hayes Associates
Jimmy Burns, Manager and Material Engineer from Knolls Atomic Laboratory
Deanna Campchero and Trey Graham, Architects from C2 Design group
Peter Comenzo, Senior Planner for Town of Rotterdam
Dr. James Hedrick, Professor of Engineering at Union College
Chris Longo, Civil Engineer from Empire Engineering
Walt Silva, Manager and Engineer at Naval Nuclear Laboratory
Rachel Stagnitti, Engineer for GE (alumni of our programs)