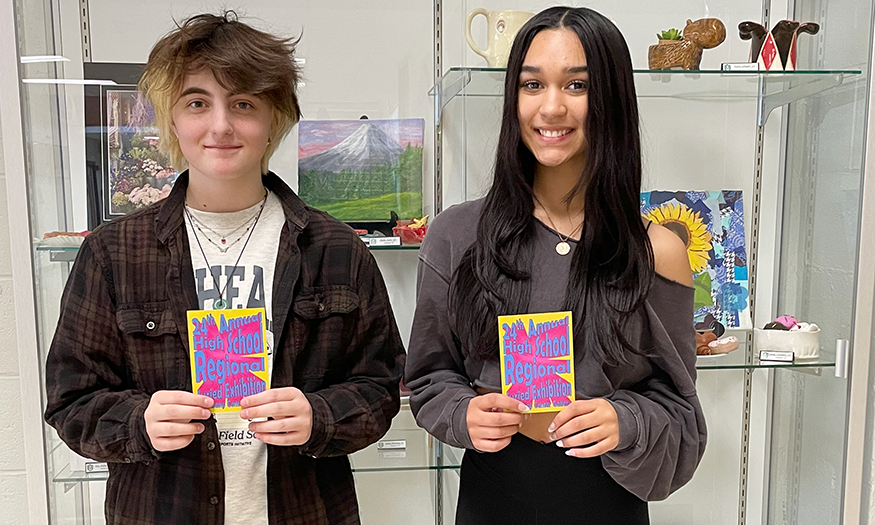 Congratulations to Schalmont junior Ella McDonald and senior Elena Lybrand who had their artwork selected for the 24th Annual High School Regional Juried Exhibition at the Albany Center Gallery!
Ella's painting "Sound Waves" and Elena's sculpture "Ariel" will be on display at the gallery, along with work by students from other area high schools, through April 22. There were more than 550 submissions with approximately 100 works selected.
The annual Juried Exhibition helps highlight the importance of art programs in schools by providing students an opportunity to share their work on display for the public to enjoy.
Great job, Ella and Elena!