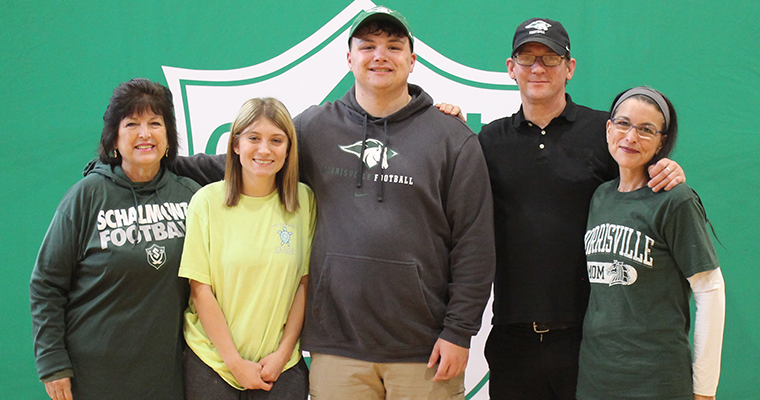 Schalmont held a Signing Day Wednesday to congratulate the following seniors who intend to play collegiate sports next year.
Olivia Badalucco – Soccer, Russell Sage College
Paulie Brosious – Baseball, Cairn University
Haley Burchhardt – Basketball, Utica University
Lillihanna DelSignore – Soccer, Russell Sage College
Jack Gemmett – Track, SUNY Cobleskill
Sara Kindlon – Softball, Herkimer College
Andrew Kusek – Soccer, Ithaca College
Max Pratt – Football, SUNY Brockport
Gabe Rybicki – Football, Morrisville State College
Christian Tortorici – Baseball, Houghton College
Gianna Viscusi – Soccer, Pace University
Athletic Director Dave Ksanznak praised students for their work ethic both athletically and academically and thanked families for their years of supporting their children's efforts.
"On behalf of all of us, it's really been a privilege for us to work with you and we wish you all the best in the years ahead," said Mr. Ksanznak.