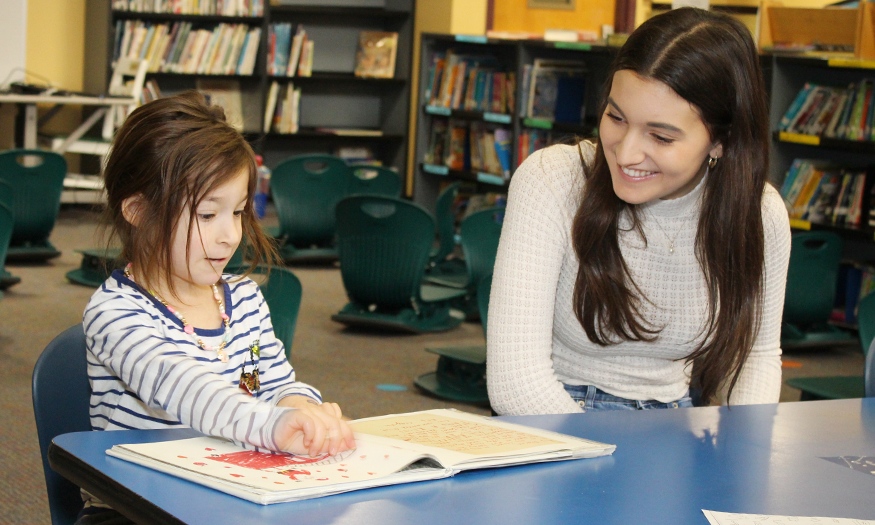 Jefferson Elementary students enjoyed a special surprise Thursday when a group of Schalmont seniors visited to read to them throughout the day.
The High School English Honor Society spent the day as peer mentors in the school library where they read to younger students and listened to older students as they read.
Both seniors and elementary students enjoyed the day as they shared their favorite classes at Jefferson and their favorite books. Seniors even broke into a spontaneous "Happy Birthday" song for one of the younger students who was celebrating a birthday. Awesome job, seniors!