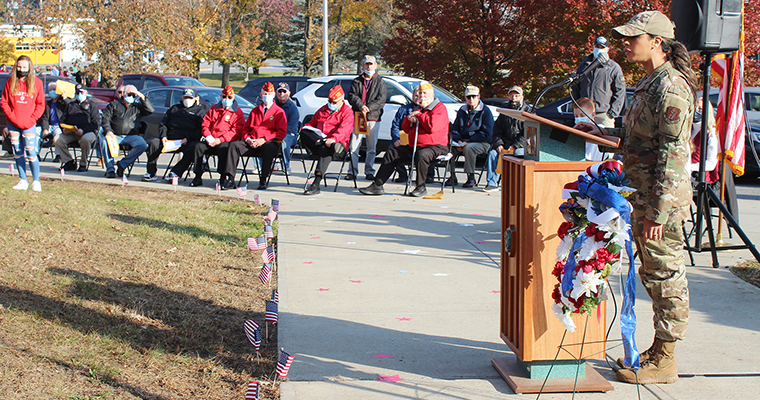 Schalmont Middle School held its annual Veterans Day Ceremony November 9 to thank our veterans for all they do for our country.
"This is really incredible. Thank you for the support. I think I speak for every active and retired member here when I say this time of year is always incredibly special to us. It's special because it reminds us why we do what we do," said United States Air Force Senior Master Sergeant Yamayra Rodriguez. "You're our reason why, you're the reason we serve. A sincere thank you for reminding us of what's important and why we do what we do."
Great job to our Student Council for helping organize the event, to our student musicians and color guard for their performances, and to all our students for showing our veterans how much they mean to our community!