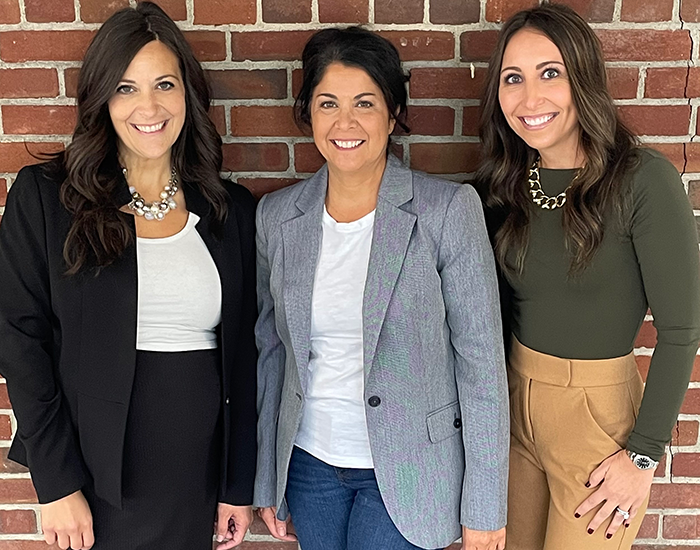 Christina Romano
School Counselor Last Names A-L
cromano@schalmont.net
518-355-6255 ext. 2065
Laura Schrepper
School Counselor Last Names M-Z
lschrepper@schalmont.net
518-355-6255 ext. 2067
Dayna D'Ambrosio
Guidance Secretary
ddambrosio@schalmont.net
518-355-6255
The Middle School Counselors play a very important role in helping students overcome obstacles during their Middle School career. They, as well as teachers, are available to answer any questions students might have.
Every Middle School student is assigned a School Counselor to assist them. All student records and testing data can be found in the Counseling Office.
Families are also encouraged to be in contact with their School Counselor whenever they have a question or concern. A Counselor can be a most valuable friend during a student's time in Middle School.
Support for Students
The School Counseling and Guidance Office offers support in the following areas:
Social-Emotional
Individual and group counseling
Conduct mediations to resolve student conflicts
Provide referrals and recommendations to other pupil service specialists and outside counseling providers
Coordinate programs and in class activities to promote positive social development
Academic
Monitor students achievement and develop strategies to help struggling students
Guide students to challenge themselves with rigorous academic programs
Coordination of Parent/Teacher Conferences
Help students transition between levels successfully (5th to 6th grade and 8th to 9th grade)
Provide referrals and recommendations to other pupil service specialists related to response to intervention (RTI), special education, speech and language and reading and math interventions
Provide education of graduation requirements and pathways
Career
Assist with career exploration and post-secondary education options through small groups and classroom activities
Hold individual conferences with all students to develop and/or review career goals
Assist with issuing working papers
Additional Resources