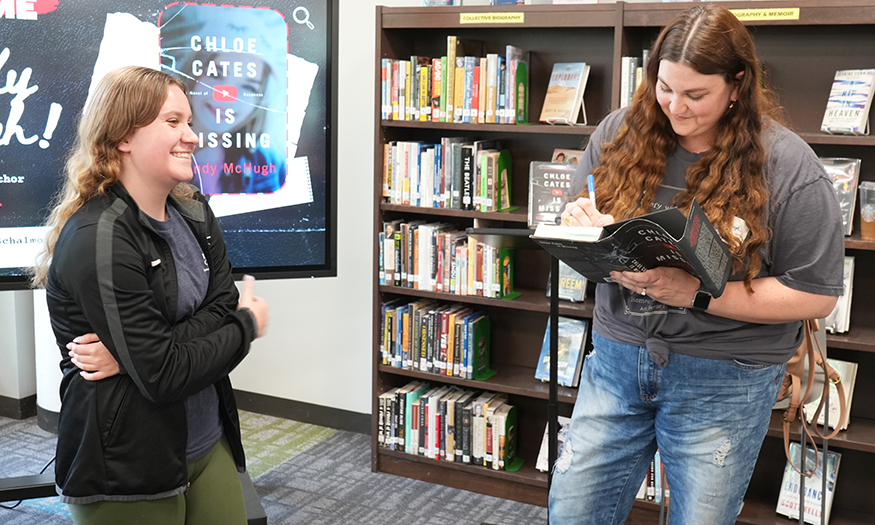 Local author Mandy McHugh visited Schalmont High School this week where she spoke to English classes about her experiences as a published author and answered lots of student questions.
Students connected easily with Ms. McHugh as they asked thoughtful questions about how her debut novel "Chloe Cates is Missing" was published last year. Students inquired about her daily routines as a professional writer, the use of social media to connect with readers and agents, and what advice she had for those interested in writing.
"You have to fight for yourself. You have to speak up for yourself. Nobody is going to work harder or want more for you then you will," Ms. McHugh told students.
Thank you so much for spending the day speaking with our students!