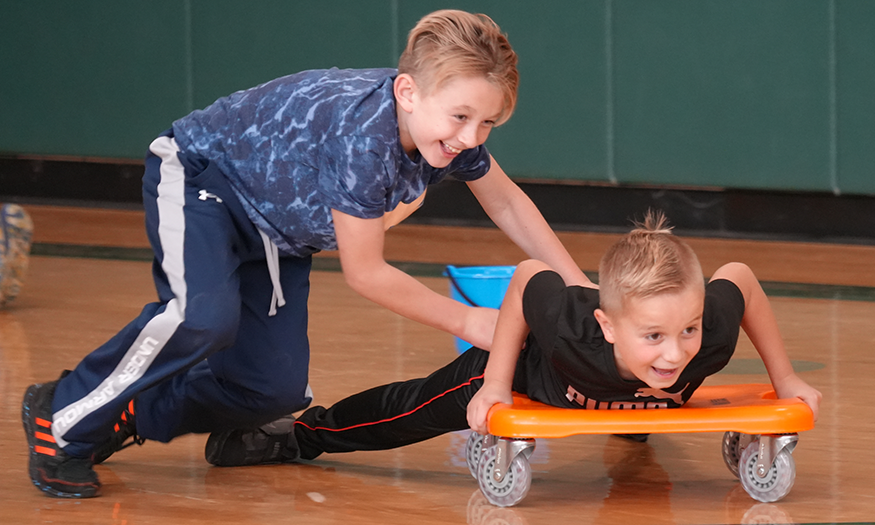 PE classes got even more fun this week at Jefferson Elementary where students enjoyed Halloween-themed activities! On Tuesday, students took turns rolling each other on scooters across the gym floor to pick up bean bags and balls from jack-o'-lantern buckets, pretending they were their favorite candies.
Teacher Ms. Stadel even got in some Halloween safety as she quizzed students with questions like "Do you run into the street on Halloween?" and "Do you walk across lawns or stay on sidewalks and driveways?"
Ms. Stadel also thanked the Jefferson Elementary PTO, which provided funding for the new scooters that students used during the activity. Thank you, PTO!