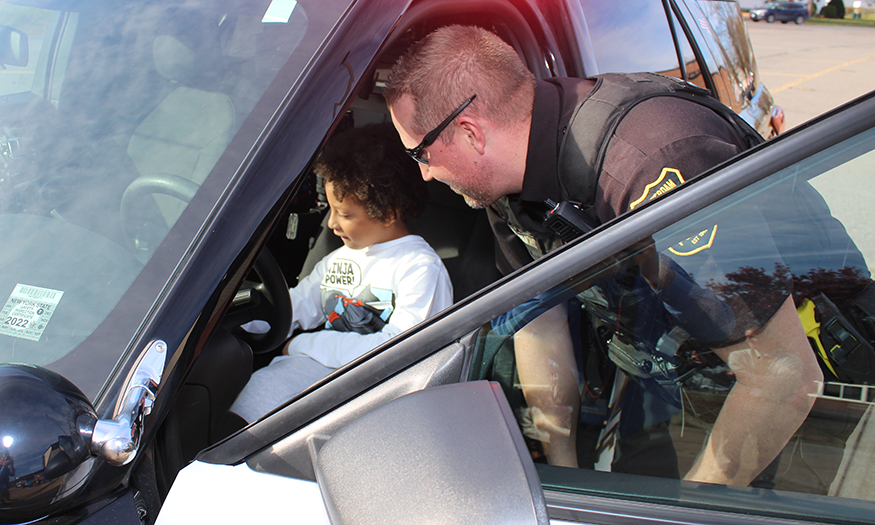 First graders were thrilled to meet Sgt. Pat Keough and Officer Sean Simmons from the Rotterdam Police Department this week during a visit to Jefferson Elementary.
The officers shared safety tips with students, showed them their uniforms, and even let students check out their police car!
Thank you Sgt. Keough and Officer Simmons for spending time with our students!