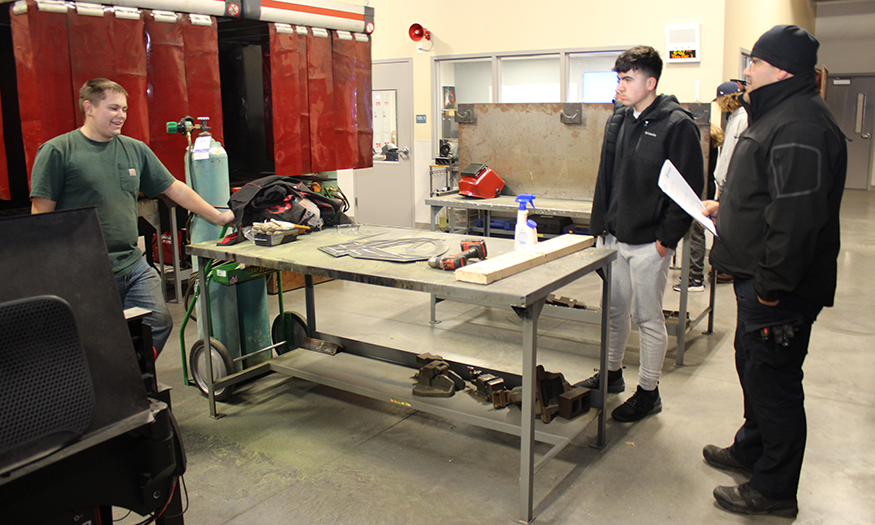 Schalmont families enjoyed a first-hand look at Capital Region BOCES' new Career & Technical Education Center Thursday, as faculty and staff opened their doors for Schalmont Family Night.
The event gave our families a chance to explore opportunities available to Schalmont students, who visited classrooms and spoke with instructors during a tour of the new 170,000-square-foot facility that opened this year.
"When you come here, you are part of a CTE family," Albany Campus Principal Shelette Pleat told families. "We want you to know you are so welcome here. We will do everything we can to help make you successful."
Director of Career and Technical Education Jeff Palmer noted Schalmont is one of Capital Region BOCES' biggest supporters in sending students to their CTE programs.
"There's not one student who we would turn away from trades," Superintendent Dr. Thomas Reardon told families. "We can't thank Cap Region BOCES enough for holding this event for our families."
Any families with questions about CTE opportunities are encouraged to talk to your school counselor.
Thank you to all our families who came out for Schalmont Family Night!