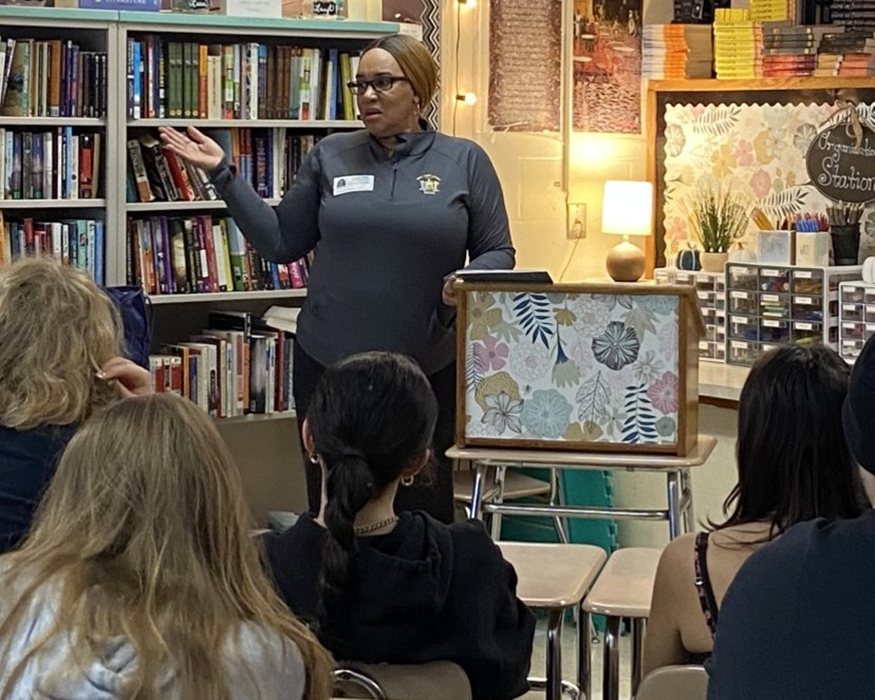 Juniors and seniors in Mrs. Mattice's Creative Writing elective enjoyed learning about paid internship opportunities in graphic designing, editing, printing and publishing this week when guest Celeste Knight, Program Director for the New York State Senate, visited.
"Students learned about the opportunities for them from the early stages of graphic design and planning to the technical stages of manufacturing and off-press processing," explained Mrs. Mattice.
Thank you Ms. Knight for visiting and sharing these great opportunities with our students!