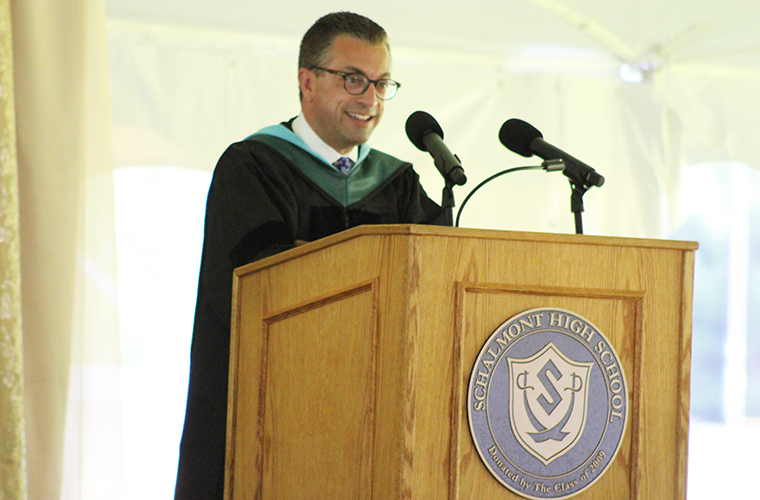 Schalmont is pleased to announce that the Board of Education has agreed to a contract extension with Superintendent Dr. Thomas Reardon that keeps him with the district until at least 2027.
Dr. Reardon's contract was set to expire in 2024. The Board extended his contact at Wednesday's meeting.
"Dr. Reardon has done an incredible job of guiding Schalmont through the pandemic and truly has led Schalmont to new heights since arriving in 2020. Under his leadership, we have continued to expand academic programs, realign resources to optimize services, embark on a capital improvement project, negotiate labor agreements, and maintain an operating budget with no tax levy increase. The Board is extremely proud to extend Dr. Reardon's contract and looks forward to working with him to meet our students' and community's needs," said Board of Education President Angelo Santabarbara.
"I would like to thank the Board of Education for its confidence in the work we've done together and thank the Schalmont community for its incredible support. Schalmont is truly a special place and everyone has made me feel so welcome since my first day here. It's truly an honor to serve this wonderful community and I look forward to working with our faculty, staff and administrators to continue improving the education for Schalmont's children," said Dr. Reardon.