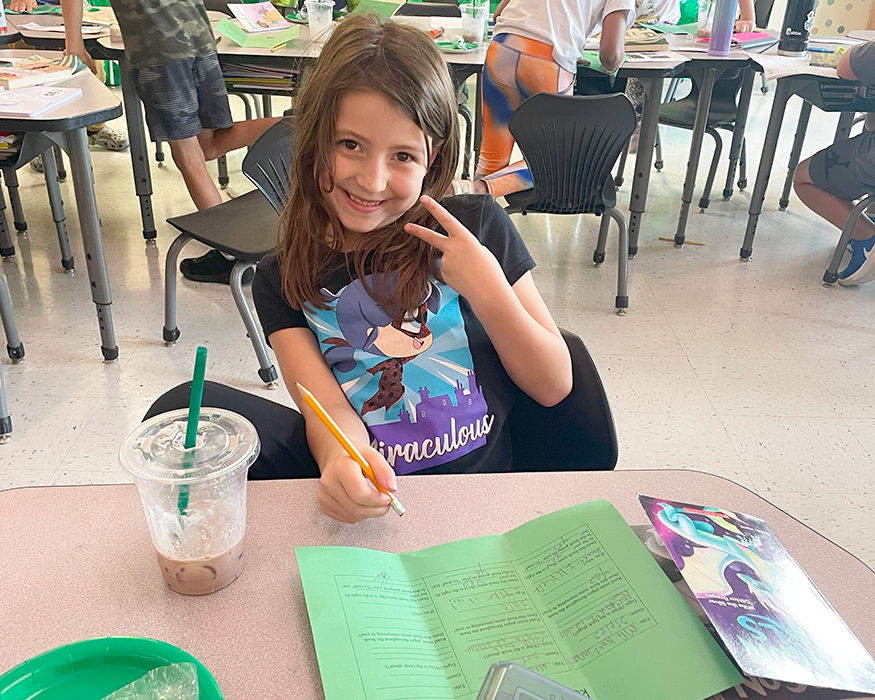 Mrs. Shafer's 3rd grade class recently enjoyed a Starbucks-themed Reading Cafe recently where they enjoyed treats after practicing independent reading expectations throughout the week!
"Students enjoyed some caffeine-free treats including chocolate milk, iced tea and cake pops while sampling some of the books our classroom library has to offer," explained Mrs. Shafer. "Students practiced their strategies to select a 'just right' book and recorded the books they would be interested in taking out."
Mrs. Shafer also thanked all the wonderful parents and guardians who donated supplies for the event. "I could not have done it without them! We have such an amazing community!" said Mrs. Shafer.