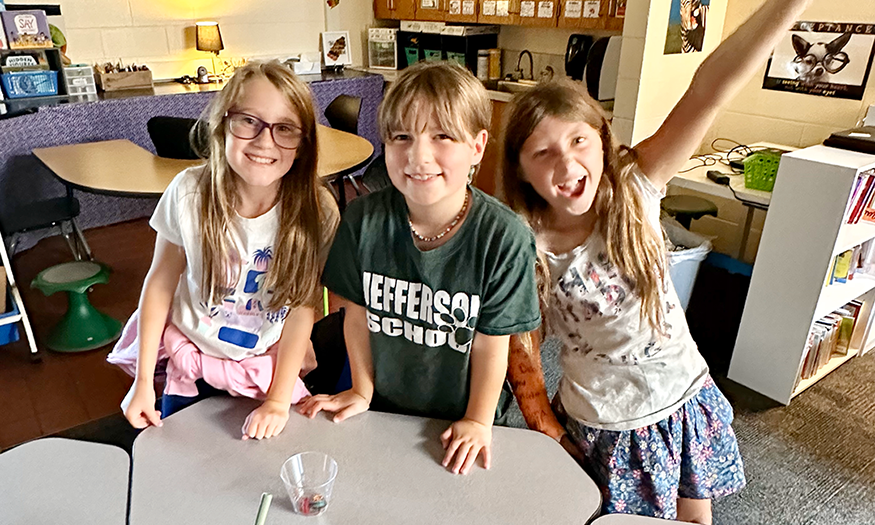 Third graders in Mrs. Wood's class practiced working in cooperative groups recently through a science challenge called Saving Fred.
Using only a paper clip, students were challenged to flip a boat (cup) over and rescue a gummy worm and life preserve (lifesaver gummy) by putting them inside the boat. Students who accomplished the task then had to put the life preserver over the worm without touching anything other than their paper clip.
"It took lots of teamwork, but they all had a great time!" said Mrs. Wood.