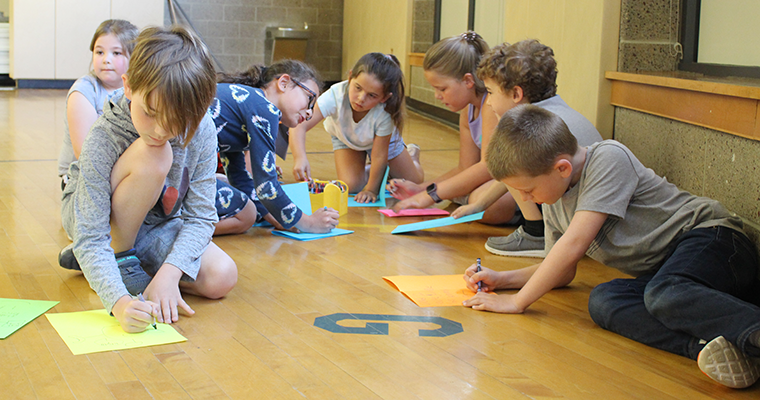 Third graders in Ms. Pink and Mrs. Wood's classes helped kick off a Summer of Kindness initiative this week by participating in a workshop where they shared what kindness means to them.
View more photos from the kick-off to the Summer of Kindness.
Jefferson Elementary students were selected for the event after students from Ms. Pink's class participated in the initiative last year by helping to distribute bicycle helmets and spreading the word about pet adoption.
Wednesday's workshop was recorded for a video that Sunmark Credit Union and Beekman 1802 will use to kick off their Summer of Kindness program, which helps spread positivity through small acts of kindness.
Students were first asked what kindness meant to them.
"Being nice to people," said one student.
"To spread joy," said another student.
"Caring for others," said a third student.
Students then made cards for classmates, teachers, custodians, secretaries and others to share kindness.
Great job students and thank you Sunmark Credit Union for including our students!