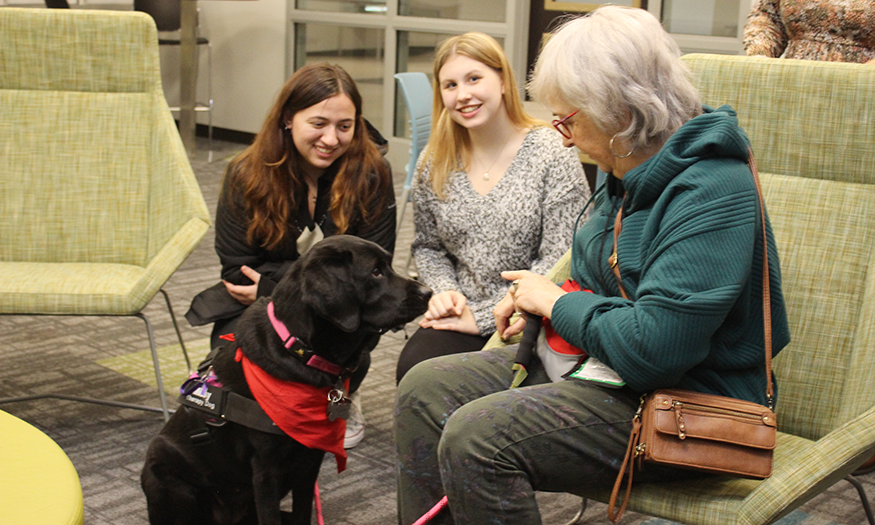 Schalmont High School's Student Commons was overflowing with smiles Tuesday as students enjoyed a visit with therapy dogs during their lunch periods.
"The SADD Club invited Therapy Dogs International to the High School because pet therapy has proven to help students' mood, self-esteem and even decrease depression," explained Principal Matt Heckman.
Thank you to our Therapy Dogs International (TDI) volunteers for bringing your furry friends to Schalmont and brightening the day of our students and staff!