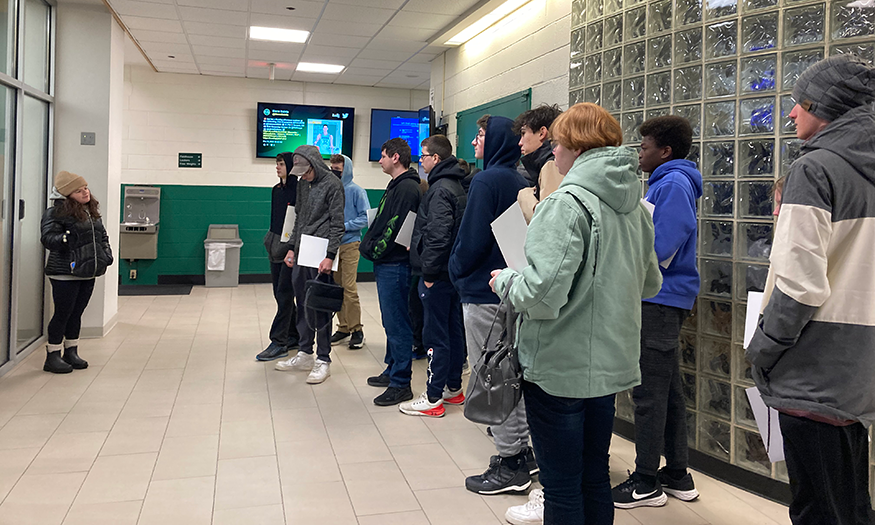 Schalmont High School students taking computer science classes enjoyed a field trip recently to Siena College where they learned about opportunities in computer science.
"Students were given a tour of the campus, met with the Dean of the Science Department, learned about STEM career opportunities, asked questions of current Siena computer science students, and ate lunch in the college dining hall," explained Teacher Ms. Rea.
Students on the field trip are enrolled in Schalmont's Discovering Computer Science or CSES 110: Multimedia in Python courses. CSES 110 is a dual-enrollment course through Siena College, providing students the opportunity to earn three college credits along with high school credit.
"Schalmont High School also partners with Siena College through the Computer Science for All research grant," added Ms. Rea. "This grant helps provide high quality courses at Schalmont so every student has the opportunity to learn computer science."
Thank you Siena College for hosting our students!