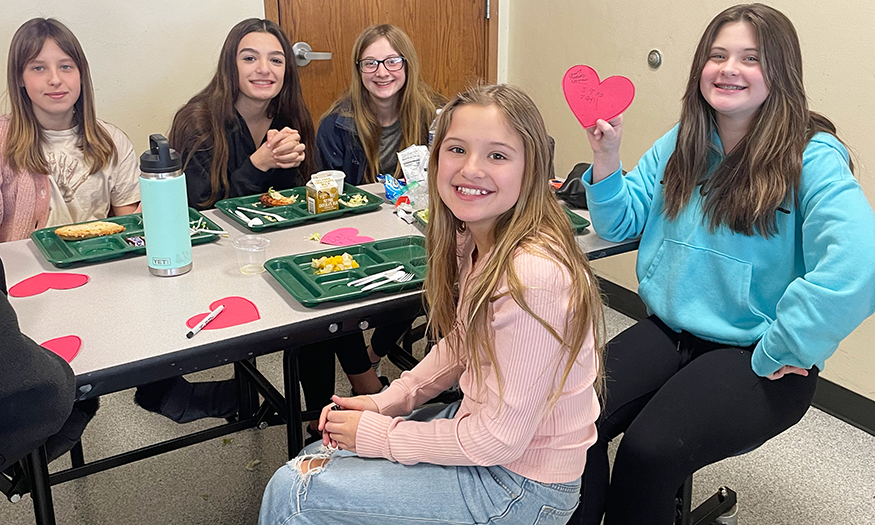 Schalmont Middle School students were recently asked to share "100 Reasons We Love Schalmont Middle School" with messages displayed throughout the building in the spirit of Valentine's Day.
"I LOOVE the effort from the staff," one student wrote.
"I love going to school with my friends!" another student wrote.
Great job!