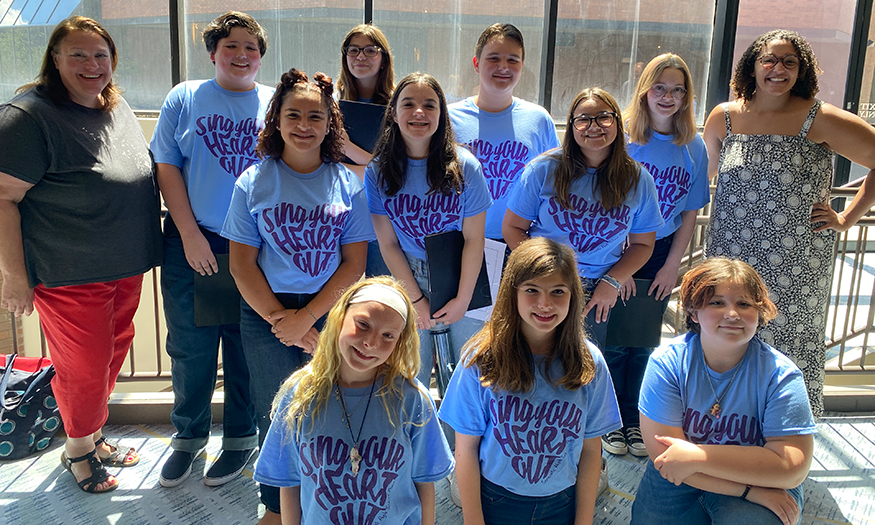 Congratulations to Schalmont students who participated in the NYS American Choral Directors Association Honor Choir concerts this summer!
Students were nominated and then selected to participate in the Elementary Choir (grades 4-6) and Junior High Choir (grades 7 and 8). After preparing for the challenging music over the summer, students gathered with choral students from across New York where they worked with a conductor over two days before performing concerts.
"The result was incredibly beautiful music created as well as countless friendships made with students from across the state," said Music Teacher Sara Cipperly.