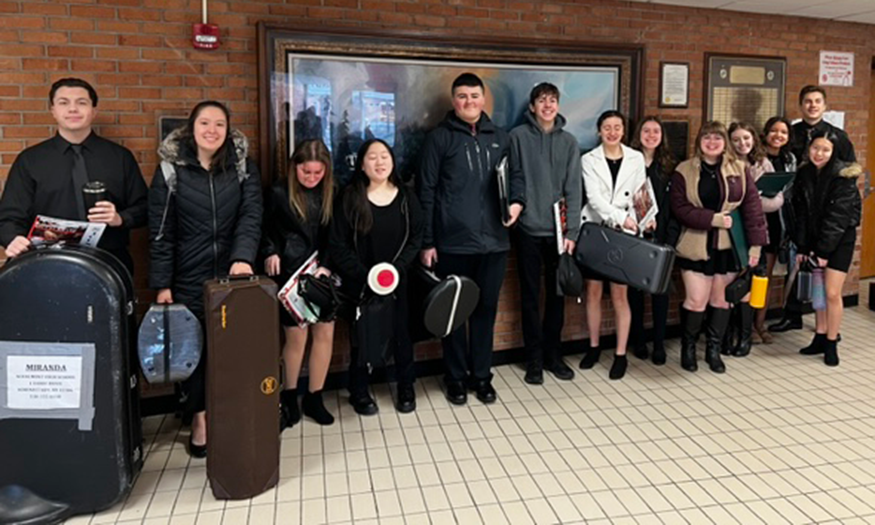 Schalmont students enjoyed an opportunity to perform with student musicians from around the region at the Schenectady County Music Festival last weekend.
Congratulations to High School Band members Alexandra Brandon, Chloe Buckton, Lily Burgess, Nicholas Castiglione, Abigail Hughes, Jarrett Jaster, Lily Johnson, Chris Kolowski, Zara Kushner, Kyle Laribee, Stephanie Nielson, Logan Opalka, Maggie Raymond, Austin Remillard and Jackie Truax!
Congratulations to Middle School Choir members Annabella Brunette, Lily DeRocher, Arianna Ellwood, Rosemary Harrington, Keira Kelly, Lucy Reece, Abigail Rose and Alice Watson!