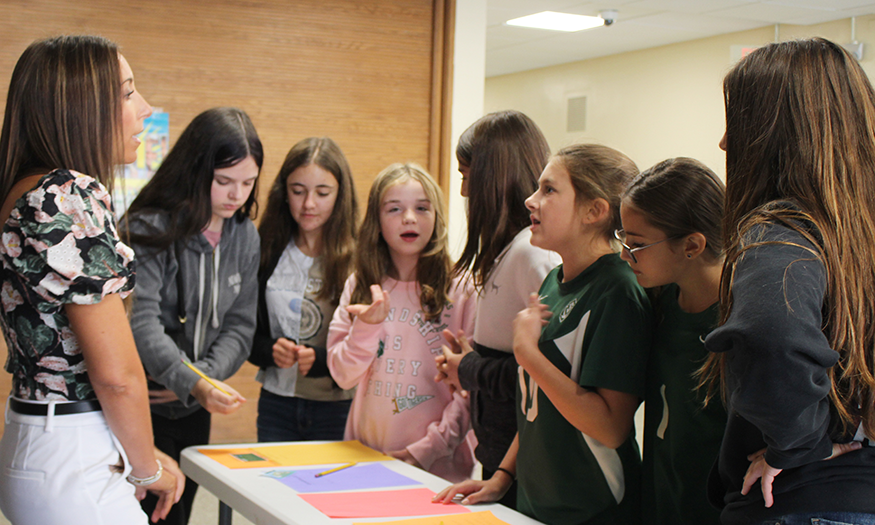 Schalmont Middle School students enjoyed learning about extracurricular opportunities during their lunch period at Thursday's Club Fair.
Counselors Christina Romano and Laura Schrepper answered questions and encouraged students to sign up so club advisors could follow up with them to provide more information.
If families have questions, please contact your school counselor.