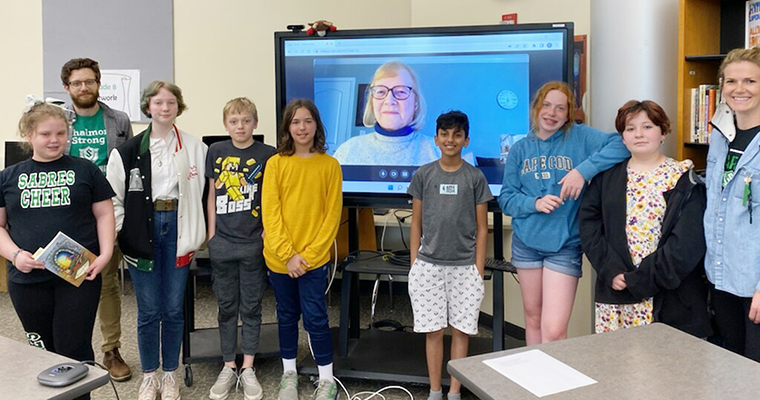 Schalmont 6th and 7th graders enjoyed an opportunity recently to talk virtually with author Patricia Boyle, a Schalmont alum and emerging young adult author living in California.
"Our students read Patricia's first novel 'Traitor in the Realm' over the past several weeks in preparation for the meeting," explained Library Media Specialist Mr. Bradt. "During our visit, our students asked Patricia several questions about the process of imagining, writing, and publishing her novel, and shared some of their favorite moments from 'Traitor in the Realm.' Patricia then gave us a sneak preview of her upcoming sequel."
Thank you Ms. Boyle for taking time to speak with our students!