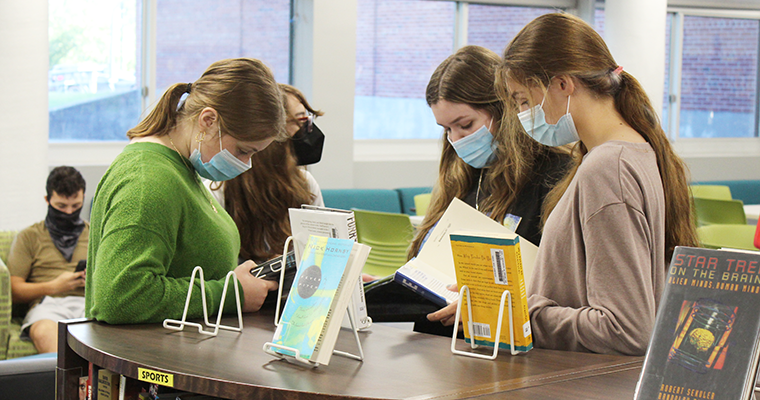 The High School library has been a busy spot this school year as students enjoy the bright space that was renovated as part of the last Capital Project.
During the first week of school, Library Media Specialist Ms. Datri has welcomed classes as they worked on projects or learned about the library's collection. Students often stop by as well to read, complete school work, try their hand at the community puzzle, or play a game of Uno.
Ms. Datri encourages students to take out as many books as they like and let her know if they cannot find a title so the library can purchase it. "I want this to be your library," she told students. In the first week, students took out more than 250 books.
"It's great to see students enjoy the new library so much. Ms. Datri has done an outstanding job creating an inviting space that our students are comfortable visiting. It's great to see," said Principal Matthew Heckman.