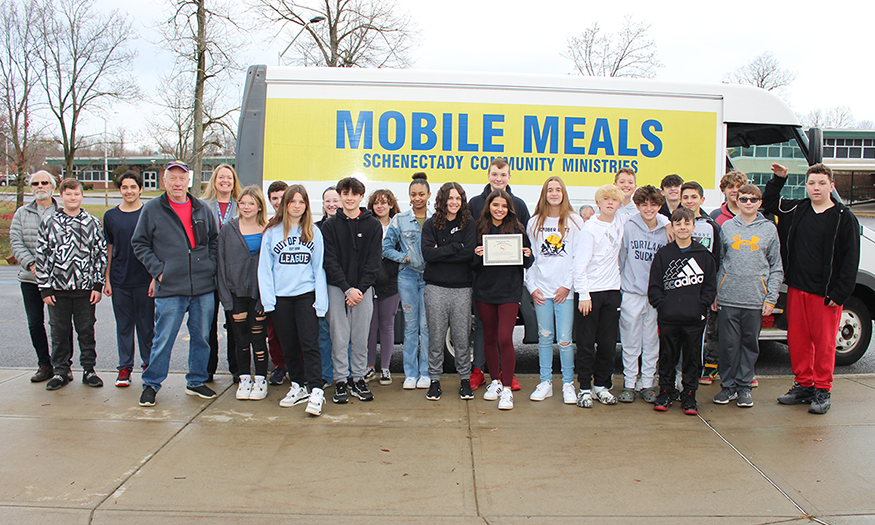 Concerned for the Hungry, Inc., a volunteer organization fighting hunger in Schenectady County, received 585 boxes of cake mixes for their Thanksgiving food baskets thanks to Schalmont Middle School students.
The National Junior Honor Society organized the annual cake mix drive after asking the organization how they could help. Last week, volunteers from the organization picked up the donations, thanking students and telling them what a huge difference they made.
Congratulations to all our students who helped out as well as the homerooms of Mrs. Gillberg, Grade 7 – Mrs. Sherman and Mr. Urbanski, who collected the most boxes!