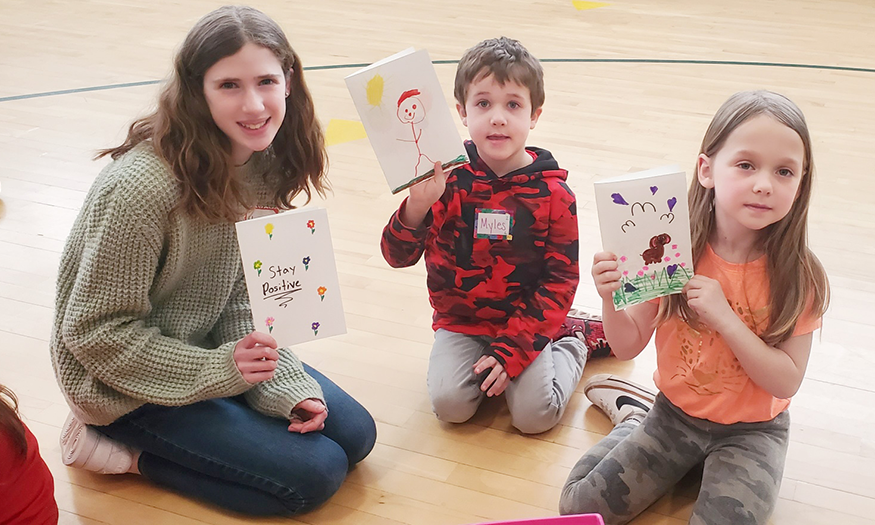 Schalmont Middle School students visited Jefferson Elementary this week to collaborate with Ms. Pink's 1st grade class and Mrs. LeRoy's kindergarten class for a Kindness Workshop!
Students in Sabre Nation, a Middle School community service club, joined Jefferson students to brainstorm ways they could show kindness to the school and community.
After talking in groups about ways to be kind, students worked together to make cards for a local children's hospital.
"It was very powerful to watch the collaboration between the different grade levels. The students worked so well together," said Ms. Pink.
The Kindness Workshop was one of several at Jefferson Elementary the past couple of years that was sponsored and led by representatives from Sunmark Credit Union.