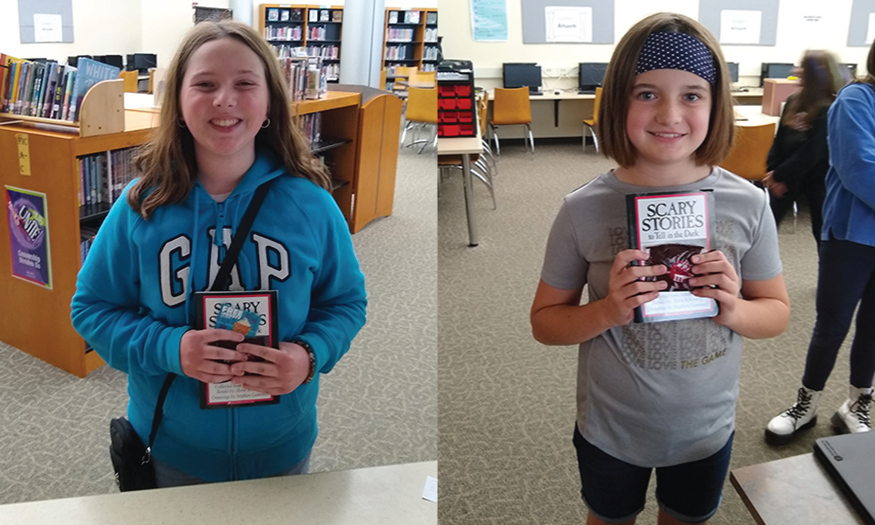 Congratulations to 6th grader Mia Abbatiello and 5th grader Riley Benkoski who won this year's Middle School Library Spooky Story Writing Competition!
Dozens of Middle School students entered the writing contest by submitting their own short, spooky stories in the lead up to Halloween. Riley and Mia were selected as winners for their stories "Demon Child" and "Was it Really a Dream?", respectively.
"We had over 50 entries from students in all four grades," said Library Media Specialist Mr. Bradt. "Riley and Mia each received a copy of 'Scary Stories to Tell in the Dark' as a prize."
Congratulations!