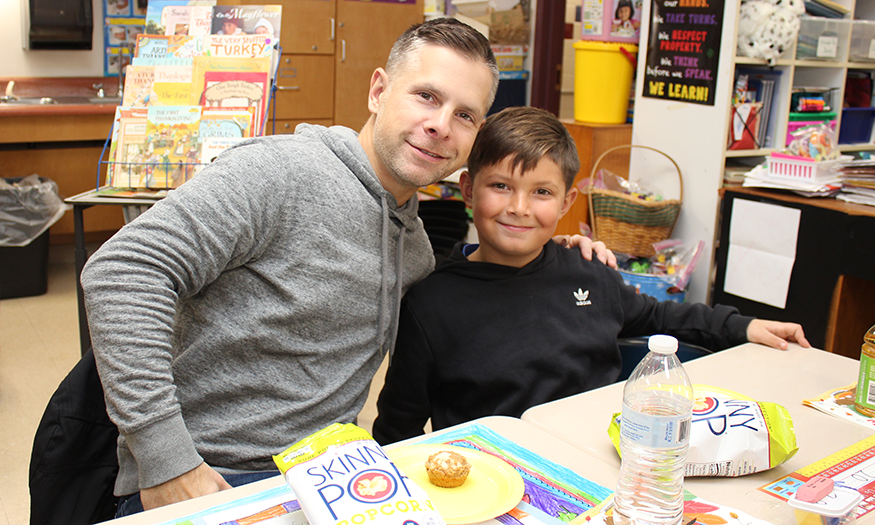 Mrs. Barner's 2nd grade class welcomed friends to their classroom Wednesday for Special Persons Day where students and guests enjoyed snacks and Thanksgiving fun together.
Students also volunteered to read their "Turkey Trouble" stories, funny tales they wrote about turkeys outwitting farmers. Students who chose not to read to the group shared their stories with their special person.
Thank you families for visiting Jefferson Elementary!