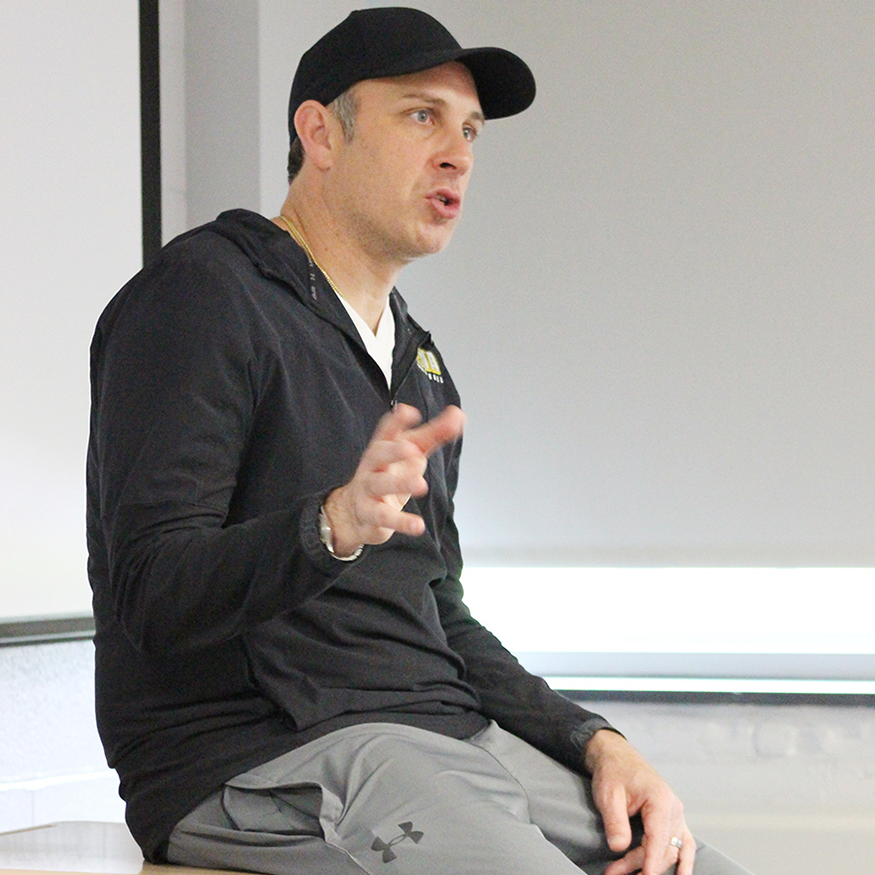 Siena College Men's Basketball Coach Carmen Maciariello visited Schalmont High School's Sports Marketing class recently to share how he became a college coach and offer advice to students.
Recalling his own career path to a college coach, Mr. Maciariello explained how often life is about timing and being prepared when opportunities are presented.
"The one thing you always can do is be a good person and be a hard worker," he said.
Mr. Maciariello also encouraged students to have enthusiasm each day and create habits now that will help them be successful in the future, such as being on time.
Answering questions, Mr. Maciariello shared advice to students heading to college including asking for help when you need it and the importance of communication.
Thank you Mr. Maciariello for spending time with our students!