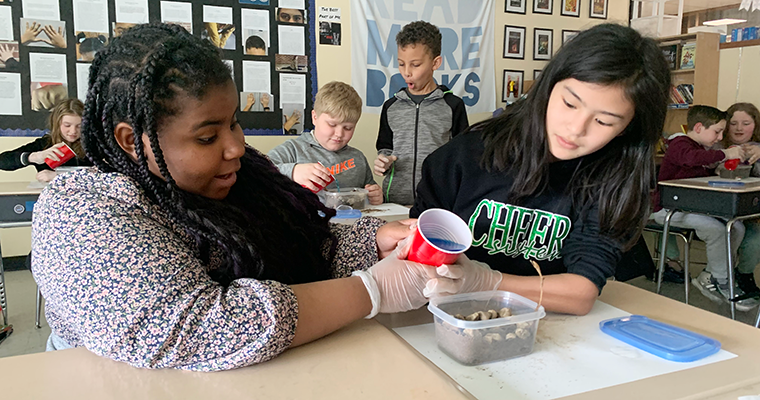 Fifth graders enjoyed a fun and engaging science lesson recently that taught them about the importance of groundwater and aquifers.
"Students created their own landscape in the containers then used the colored water to simulate rain so that they could observe how it settled to create bodies of water both above and below the earth," explained Teacher Mr. Atkinson.
View more photos from the lesson.