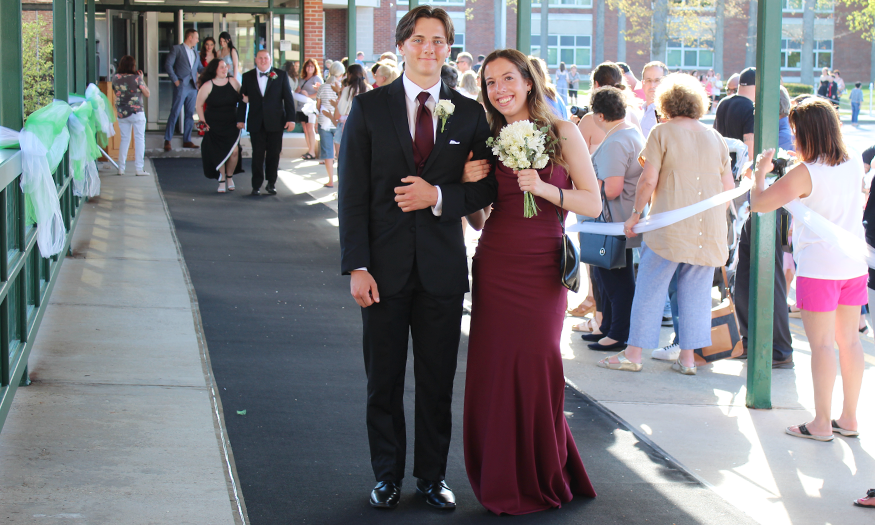 Schalmont High School will host the annual Prom Walk-In Friday, May 12 from 5:00 to 6:00 p.m. Here are important event details.
Student Information
Students must have someone drive their vehicle to walk-ins.
Vehicles will enter the front circle through the EXIT.
Students will depart their vehicle by the Middle School cafeteria door.
Vehicles need to be parked in the back parking lot by the stadium field.
Once students have completed the walk-in, they will exit the auditorium by the small basketball court in the rear of the building, their vehicles will be parked in that back lot.
Guest Information
Guests park in the student parking lot (lot behind the front circle).
Guests can stand in the front circle between the sidewalk and the orange cones.
Guests are also welcome to watch in the auditorium.
Guests enter the building through the door by the cafeteria (Door 2-in the front circle).
Photos can be taken when students are walking through the front circle, in the auditorium or in the back of the school once the walk-in is completed. No photos are allowed in other locations to ensure transitions are smooth and efficient.